New Zealand games industry shrunk 9% in 2019
Rebound expected as next gen console releases loom and subscription service revenue climbs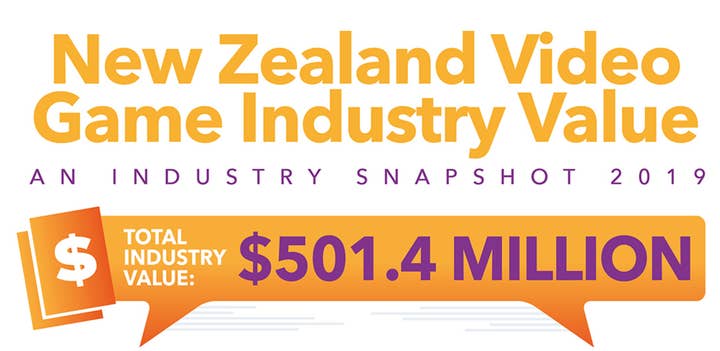 Video game sales in New Zealand declined last year for the first time since 2012, according to the Interactive Games and Entertainment Association.
Total industry value last year was NZ $501 million as every sector except for subscription revenues declined.
Traditional retail revenue was down 25% to NZ $107 million, with hardware falling 31% to NZ $41.7 million and software falling 21% to N$43.1 million.
The blow of such a marked decline in retail was softened somewhat by a more steady performance in the digital segment, with shrunk by just 3% across the board to NZ $394 million.
Subscription services saw a 16% increase last year to NZ $61 million, and was the only segment to grow last year.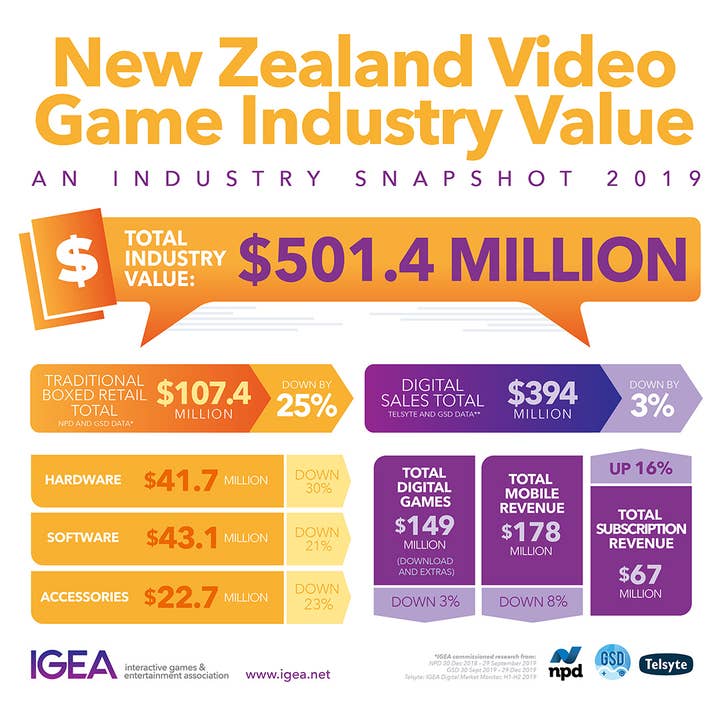 The 9% overall decline is consistent with other countries around the globe, and comes following an especially strong year in 2018, which IGEA CEO Ron Curry described as a "hard act to follow."
With the current console generation drawing to a close however, such a decline is not unexpected. Additionally, with an industry-wide 11% growth between 2017 and 2019, IGEA members expect a rebound in 2020 with the arrival of next gen consoles.
"Despite the softening of video game sales in 2019, New Zealanders continue to embrace games and the different models available to purchase and consume them," said Curry. "More than ever, the first half 2020 has shown the power of games to connect, entertain and educate.
"The release of new platforms and blockbuster games in 2020 should see a return to growth, resulting in games maintaining their position as the leading form of entertainment, both locally and abroad."