Mythical Games will "usher in a shift in player behaviour" with blockchain platform
Start-up formed by ex-Activision and Blizzard execs raises $16 million towards platform for 'player-owned economies'
Mythical Games is the latest firm to explore the potential of blockchain-based games, drawing on AAA talent to build both a platform to power such projects and new IP that will demonstrate this technology.
Formed earlier this year, Mythical has emerged from stealth with the completion of a $16 million Series A round of funding. This will enable the team to develop its proprietary Mythical platform and a series of games for mobile, console and PC that will utilise it.
The firm also plans to make the Mythical platform available to other developers, enabling them to create titles centred around 'player-owned economies' driven by sales of blockchain-based items and assets, and even user-generated content built on the blockchain.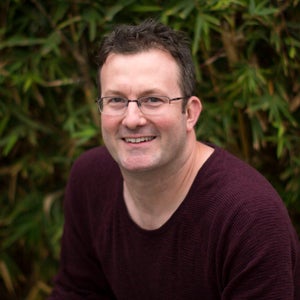 Heading up the studio is CEO John Linden, formerly studio head of Activision subsidiary Beachhead Studios (which assisted with development for Call of Duty and Skylanders) and president of Seismic Games, which was acquired by Niantic earlier this year.
He's joined by CCO Jamie Jackson, formerly of DJ Hero developer FreeStyle Games and co-founder of Slingshot Cartel, which opened doors last year. Ex-Blizzard senior producer Rudy Koch is Mythical's head of blockchain, while former director of global product management Stephan Cunningham is CPO.
The studio will be based in Los Angeles, and will initially focus on the EOSIO blockchain for its projects.
Speaking to GamesIndustry.biz, CEO Linden said that, while Mythical will build the relevant tools for other developers, the way its platform is used will be "ultimately up to the studios when their develop their game's world."
"It can be as simple as letting players buy, sell and trade items in a game - a racecar, for example," he said. "However, our technology will allow players to own these assets via blockchain technology and sell or trade them to others within or outside of the game too - all while supporting the game developer to benefit from every transaction.
"It can also be as complex as game developers selling game objects at wholesale to players or content creators, and allowing them to check items out of the game. Creators could then go on to modify them - such as adding a unique steampunk spoiler to the racecar - verify these new creations, and then come back to sell items back into the game economy as well as getting a residual for the lifetime of the game item.
"There are a lot of variations that our platform and digital ecosystem will provide and it will be housed within a simple interface that will appeal to the mainstream and blockbuster/AAA games audience."
"There is a lot of hype about cryptocurrencies and blockchains creating a total gaming revolution. But there isn't a revolution coming because gaming isn't broken."
Of course, Mythical Games faces rampant skepticism towards blockchain from across the industry. The potential for games where players are able to buy and sell games with real-world value has been touted by many an ambitious start-up over the past year, but we've yet to see a platform or project actually demonstrate this concept.
While Mythical will, of course, be building its own games for its platform, it also believes it will be able to attract "top games developers" to use it as well. Linden acknowledges there are reservations among other developers but remains confident.
"At a glance, [skepticism] is understandable as there is a lot of hype about cryptocurrencies and blockchains creating a total gaming revolution," he says. "But we believe there isn't a revolution coming because gaming isn't broken, it is flourishing.
"Mythical is focused on the natural progression of using the technology behind blockchain to create an evolution of gaming technology bringing new mechanics and economies into mainstream games.
He continued: "Essentially, we are legitimising players having a stake in the game without cannibalising revenue or cutting game developers out of the process. Top game developers aren't against these concepts; they just want to be in control and ultimately increase their revenues."
Linden says that, "outside of a pure narrative game", Mythical's technology could work with most game genres. But to begin with the studio is mostly supporting developers working on multiplayer games - "where customisation is key or greatly appreciated by players and streamers".
The first game will be announced soon, and Mythical is apparently already working with "several incredible and proven game developers across different genres."
As mentioned, Linden comes from a mobile background as well as a AAA one, thanks to his time at Seismic. His experience at the latter has convinced him that, just as the industry naturally shifted towards smart devices, player-owned economies are the next step in the evolution of video games - and he believes Mythical can lead that change.
"We can help usher in another shift in player behaviours and spending patterns as players have more ownership and better returns from their purchases," he concluded.
"We believe this will expand the addressable market in gaming, but it isn't platform dependent. The exciting part of blockchain is that it isn't another platform shift. It is a paradigm shift that crosses mobile, PC/Mac, and console."
Additional reporting by Rebekah Valentine.