New hires for Curve's publishing department
New QA staff, community manager and a promotion for Amanda Allen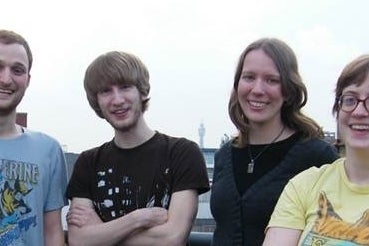 London Studio Curve has made some significant additions to its team with a new community manager, QA staff and producer.
"We've been making rigorous efforts to assemble a very talented, enthusiastic team," MD Jason Perkins told GamesIndustry International.
"These new hires reflect our commitment to publishing and will increase our ability to support our partners' games. We will be announcing more appointments as the department continues to grow."
Amy Oliver takes the role of community manager at the developer and publisher, while Mark Church and Hector Mackenzie join the QA team. Amanda Allen, formerly an assistant producer with the company, has been promoted to producer and will oversee its indie publishing projects.
Curve was founded in 2005 and is currently working on Thomas Was Alone and Lone Survivor for PS3 and PS Vita.