New art director for 343 Industries
Kenneth Scott moves on, Nicolas 'Sparth' Bouvier steps in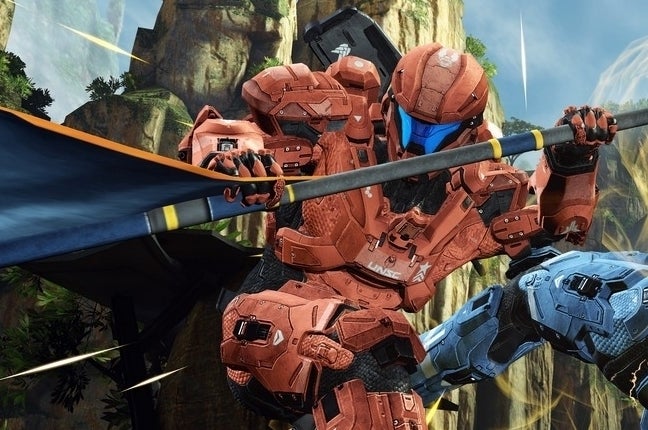 343 Industries' Kenneth Scott is stepping down from his role as art director at the Halo studio in order to relocate to California. He'll continue to work with 343 as a visual design consultant.
"It was hard to make this decision. This team has been my family for half a decade and I love them dearly. Helping build this studio and team is easily the highlight of my career. It's heartbreaking," said Scott.
"But I'm excited to hand the big pants to one of my dearest friends, Nicolas 'Sparth' Bouvier. Nicolas and I have worked together for the last eight years, and we've shared a brain for most of it. He was one of my first hires to 343, and not seeing him day-to-day will feel as weird as losing a limb. I have the utmost confidence in him and I know the future is sound in his mighty fingers."
"We just can't get enough of each other, so I will continue to support 343 and this universe as a Visual Design Consultant from sunny Santa Monica."
Scott joined 343 in 2008 and oversaw the creation of Halo 4. His successor, Bouvier, has also worked on Alone in the Dark 4, Cold Fear, Prince of Persia: Warrior Within and Assassin's Creed.
"Nicolas is a master painter and visionary artist with 17 years of industry experience. He is world-renowned for his concept work and is someone whose work I have followed closely long before I came to 343," said 343's former creative director Josh Holmes. He himself also recently made the transition to executive producer at the studio.
"In my new role I am responsible for overall project leadership and business ownership, for setting the high level project vision and goals and leading my team to achieve them," Holmes said of the change.
"It's been an interesting shift in focus and I've been grateful to have such a stellar team supporting me."
He was replaced as creative director by Tim Longo, former creative director at Crystal Dynamics.