How can Riot Games fix League of Legends esports in Europe?
A prominent team has accused the European League Championship Series of being "neither rational nor fair," and Riot's big changes have yet to arrive
It was little more than a year ago that Riot Games co-founder Marc Merrill and Andy "Reginald" Dinh, the owner of US esports organisation Team SoloMid, publicly clashed over the running of League of Legends' North American League Championship Series.
Dinh raised issues about the financial instability that many professional League of Legends players felt, particularly regarding the ever-present threat of relegation to the inferior Challenger Series and the plummeting revenues that would come as a result. Merrill hit back by inviting Dinh to spend more of his own considerable League of Legends earnings to support Team SoloMid's players rather than appealing to Riot.
"Most LCS teams lose money because stipends are stagnant, sponsorships for LCS team operations are shrinking and the cost of player salaries, content production, support staff and housing costs are spiraling up," Dinh wrote in a TwitLonger post. "The reason why I started to invest in other games was because LCS left me no choice. The relegation system is unstable and risky for everyone, other publishers are more collaborative and provide more opportunities for teams and players to make revenue."
"We're not ready to share how it all fits together just yet, but we are working on some spicy changes for Europe"

Mark Schnell, Riot Games
"Marc says that I have the power to change this dynamic, but the truth is I'm not an owner in the same sense that Marc is," Dinh continued. "[...] Marc owns the game and the exclusive league and he just offers me a contract every December to participate in LCS, a slot which I risk losing twice a year. I can't earn anything related to LCS except what he pays me or allows me to earn."
This is just one example of pressure applied from below that eventually culminated in Riot announcing a complete shake-up of the NA LCS in June. The headlining change was that teams would be given the opportunity to apply for franchised spots in the league with a $10 million buy-in, removing the threat of relegation every split (half-season) and doing away with the Challenger Series. Riot also pledged to create and initially fund a Player's Association to represent pros in negotiations, as well as introducing a fairer system of revenue sharing between teams, players and Riot itself.
However, those changes were exclusive to North America, with no mention of the European League Championship Series - in which teams remain subject to relegation every split, with no revenue sharing in place - receiving a similar overhaul. This prompted several European teams to apply for franchised spots in the 2018 NA LCS, which forced Riot's EU LCS product manager Marc Schnell to promise that change is coming.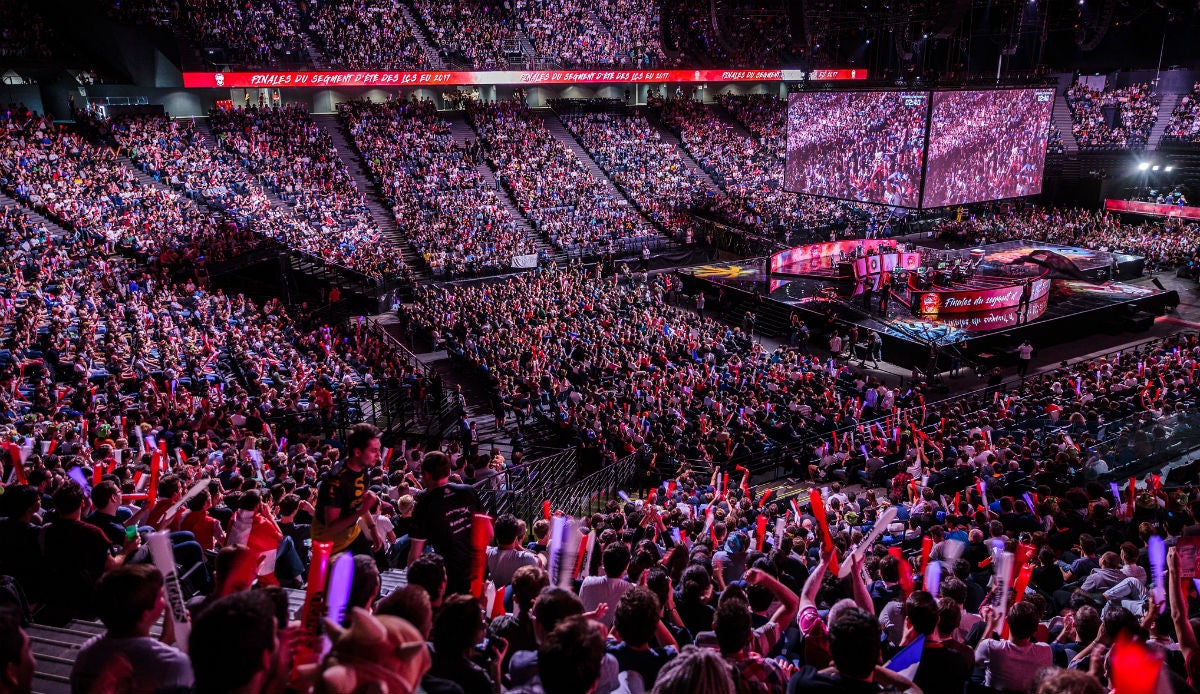 "Some of the main things on our radar that we've been discussing with EU LCS teams over the past months include: a new format, a new revenue sharing model, longer planning horizons for teams with more viable monetisation for their business, and improvements on our ability to serve and reach our European audience that consists of many countries and languages," Schnell wrote in a Reddit post. "We're not ready to share how it all fits together just yet, but we are working on some spicy changes for Europe and appreciate all the feedback."
This acknowledgement was appreciated by those in the EU LCS, but for some it was too vague a response to a situation that is now considered untenable. With a statement tactically issued immediately before the League of Legends EU Summer Finals in Paris, London-based esports organisation H2K Gaming aimed to use its standing within the European community to make Riot act with more urgency. Highlighting the value that EU LCS teams bring to Riot Games, the statement describes the current financial arrangement between the two as being "backward and upside down" and "neither rational nor fair." It also said that, under the current system, H2K incurs annual losses of more than €1 million.
"With organisations, perceptions are always going to be somewhat political: everyone has their own interests at heart"

Joe Elouassi, Misfits
"Accordingly, H2K ownership has made the decision that we will no longer financially subsidize Riot and will not continue in the EU LCS beyond the 2017 season unless Riot creates a new financial and operating structure," the open letter concluded, which was signed by H2K CEO Susan Tully and board co-chairman Richard Lippe. "Riot must provide the EU LCS teams with the realistic opportunity to earn through subsidies and revenue sharing, minimum compensation of at least €850,000 per year."
GamesIndustry.biz was due to interview Riot's Marc Schnell about the EU LCS at the Paris finals, but it was cancelled following the publication of H2K's statement. However, it was still possible to get a sense of how the European League of Legends scene is reacting to recent events. At the press conference following G2 esports' victory over Misfits, the winning team's president and founder Carlos 'ocelote' Rodriguez was asked whether it was true that his team had been one of those applying for a franchised spot in the NA LCS. His cryptic reply: "I can't say whether that's true or not true, because even if it's true, I wouldn't be able to tell you if it's true or not true."
Misfits, the runner-up, didn't play its cards so cautiously. "It's out there that we applied for North American franchising, but people need to understand that's not because of our concerns with Europe," team manager Joe 'Innerflame' Elouassi explains to GamesIndustry.biz. "We remain very loyal to Europe."
"The most powerful thing in this industry is information, and just from applying to North American franchising we gained a lot of information we can implement in our own region," he continued. "I think a lot of people jumped to conclusions."
Misfits owner Ben Spoont has also invested in a franchised team in Blizzard's Overwatch League, which is setting out to create an esports ecosystem that gives its players and team owners financial stability with minimum player salaries of $50,000 per year and no threat of relegation. With this in mind, does Elouassi understand H2K's gripes with the EU LCS?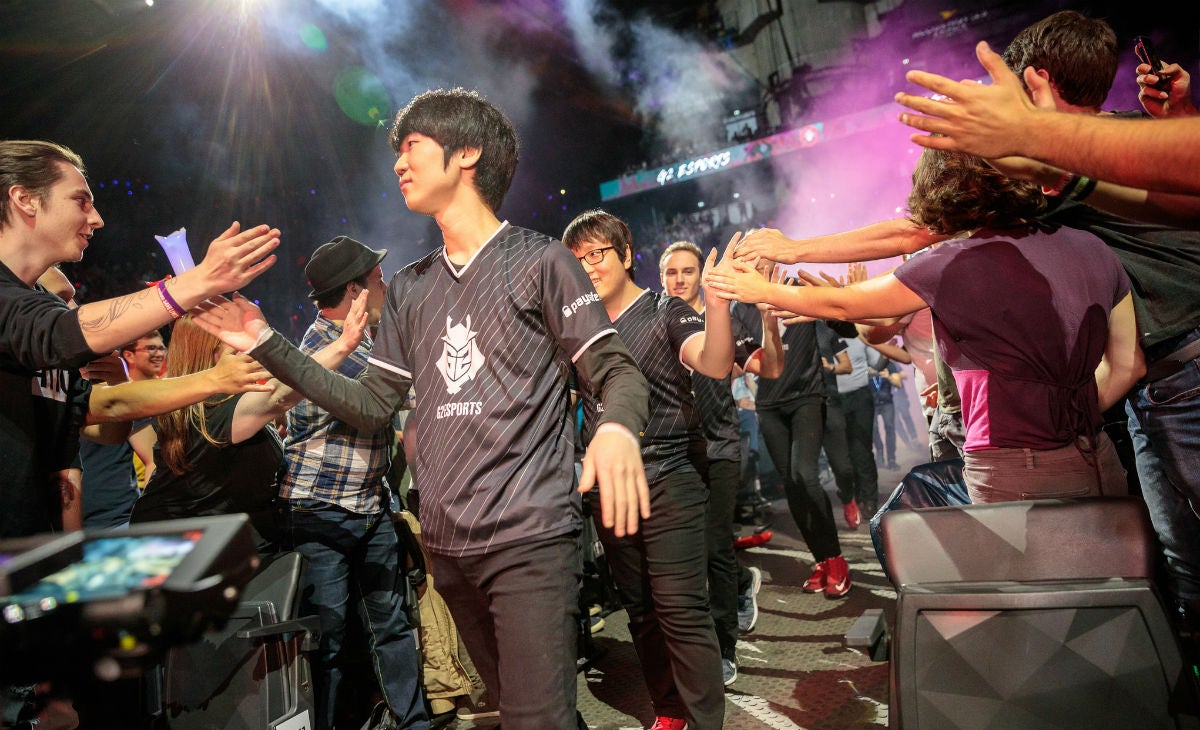 "I can understand some of their concerns," he says. "With organisations, perceptions are always going to be somewhat political: everyone has their own interests at heart. Generally, it's all a big negotiation and now we're really starting to get through. We had an owner summit today, for example, with Riot and almost all the big teams there.
"While we have our reservations, I am also somewhat excited as to what's going to happen. I'd rather not speculate."
For perspective, the EU LCS is hardly a terrible place to be. Alfonso 'Mithy' Aguirre Rodriguez played a key part in the victory that established G2 esports as European top dogs for the fourth split running, but still recalls how "amateurish" things were in professional League of Legends back in 2013.
"If I'm a sponsor, I would would be concerned if my team was hinging between the LCS and the Challenger Series"

Alfonso Aguirre Rodriguez, G2 esports
"There were a lot of things that were not right, everything was small, there were a lot of issues and everything was super unprofessional in terms of teams," he recalls. "I was literally living in a hotel with my teammates and we had no coach, no manager, nothing... 17-year-olds living in a different country, alone. Things have taken a huge step in the right direction, and I'm just really happy to be part of it."
Aguirre Rodriguez adds that Riot have maintained a dialogue with players about the direction of EU LCS, and it "seemed alright" from his perspective, but he will still have "life-changing decisions" to make when his contract expires in November. He also understands the unique difficulties Riot faces in Europe, and that meeting demands will not be simple.
"You can't just franchise EU. It's impossible," he states. "I get that NA franchising is so much better. There's no way to beat around the bush in that sense, especially if you already signed a six-year deal and everything's already set up. But for EU, franchising is not going to work.
"I'm sitting right here and I see BMW [the main sponsors of the EU LCS finals]... There is no BMW EU; there is BMW Germany, BMW Spain, BMW whatever. The point is that you can't have a franchise in EU because businesses wouldn't make enough money out of it. There is no regional brand that benefits from sponsoring a team from every region, where everyone speaks different languages. You have to do things differently in EU."
This would explain the logic behind rumours that the European Challenger Series, to which under-performing teams in the EU LCS are relegated, is set to be replaced by a system whereby teams gain access to the EU LCS through a series of national leagues. Indeed, this is something Aguirre Rodriguez would welcome.
"I think relegation should be a little different," he says. "In the EU, if you get relegated, you're done. There's a huge difference... The Challenger Series in itself has no exposure at all. I think that should change. Make it more interesting, maybe make it different, maybe take it away or change it... If I'm a sponsor, I would would be concerned if my team was hinging between the LCS and the Challenger Series."
And that, for many team owners and players, is very much the crux of the issue with EU LCS at present - especially when those across the pond are ushering in a new era of newfound stability and financial opportunity. "Spicy changes for Europe" are coming, says Schnell, but spicy enough to prevent key talent relocating? Or even shifting focus to up-and-coming esports such as Overwatch? The community has asked for a response, and Riot needs to give it quickly.