Friction between Riot and League of Legends team owners
Teams upset with big pre-tourney patches and limitations on revenue streams; Riot irked by teams investing in other eSports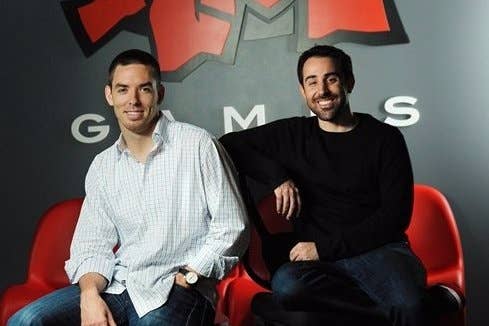 The clear differences between traditional sports and eSports are getting fewer every day. Digital competitions have scandals over performance enhancing drugs, gambling, and match-fixing, so it's no surprise to see team owners and the leagues they play in fighting over money.
As reported by Eurogamer, League of Legends Team SoloMid owner Andy "Reginald" Dinh this week criticized Riot Games' decision to release a major patch for the game just ahead of the League of Legends World Championships, which take place September 29 through October 29.
"It's absolutely fucking ridiculous because you have to think of that matter from a player's standpoint," Dinh said in an interview with The Score. "And the way they changed the patches, they completely changed the way the competitive scene is played. It's more fun, for sure, it encourages more team fights and makes the game more exciting. But at the same time, from the competitive side, it also actually removes a lot of the strategic value our players have been practicing on."
From a competitive standpoint, Dinh likened it to the NBA changing the weight of the basketball just before the playoffs. But from a pro player's career standpoint, he said it was like training to become a math teacher, and then being told you suddenly have to teach science or you'll lose your job. If a team doesn't perform well in the North American League Championship Series, they get relegated to the inferior Challenger Series, with lower prize pools and fewer sponsorship opportunities.
Riot co-founder Marc Merrill took exception to Dinh's comments, questioning the team owner's motives in a Reddit post.
"Love me some Regi," Merrill said in the first version of his post, "but if he's so concerned about the financial health of his players, maybe he should spend some more of the millions he has made / makes from League of Legends on paying them instead of investing in other eSports where he is losing money?"
The discussion quickly took a turn from the logistics of patch timing to the overall health of the League of Legends eSports scene, as Dinh responded in a TwitLonger post, saying Team SoloMid used to make money from League of Legends, but the economic situation for pro teams has been deteriorating for some time.
"Most LCS teams lose money because stipends are stagnant, sponsorships for LCS team operations are shrinking and the cost of player salaries, content production, support staff and housing costs are spiraling up," Dinh wrote. "The reason why I started to invest in other games was because LCS left me no choice. The relegation system is unstable and risky for everyone, other publishers are more collaborative and provide more opportunities for teams and players to make revenue."
He noted that Riot forbids teams from having sponsor branding on drinks or hats, and Team SoloMid isn't allowed to use Logitech headsets in competition, even though the peripheral maker is one of its biggest sponsors. Riot also threatened to fine the team over an HTC-sponsored video on its YouTube channel. At the same time, Dinh said a longer season with more matches has reduced players' ability to earn money through other events.
"Marc says that I have the power to change this dynamic, but the truth is I'm not an owner in the same sense that Marc is," Dinh said. "Traditional major sports organizations own stadiums and franchise rights in a league. In my case, Marc owns the game and the exclusive league and he just offers me a contract every December to participate in LCS, a slot which I risk losing twice a year. I can't earn anything related to LCS except what he pays me or allows me to earn.
"I've done all I can and it's not enough. It's irrational to invest even more money into LCS, given how restrictive LCS is on our team coupled with the potential of being relegated every split. Even the current and potential outside investors who are now exploring the space already assume that viable rev-sharing with the teams and players exist."