NBA Live 13 was planned as XBLA title
Larry Hryb reveals that EA's NBA game was meant to be downloadable on Xbox Live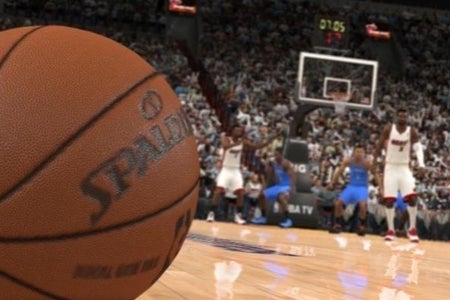 EA's already cancelled NBA Live 13, this year's installment of the company's long-running basketball franchise, but according to a tweet from Xbox Live's Larry Hryb, the title was intended to be a downloadable Xbox Live Arcade release.
"NBA Live 13 was supposed to be today's XBLA title, but EA made the decision not to launch it today," Hyrb tweeted.
NBA Live 13 was cancelled by EA recently, a follow-up to the cancellation of the previous year's title, NBA Elite. NBA Elite was being developed by EA Canada, but Madden developer EA Tiburon was in control of NBA Live 13.
"This wasn't an easy decision, but it's the right one for our fans. I hope you'll agree when you're able to play the game next year," said EA Sports executive vice president Andrew Wilson in the game's cancellation notice.