Mythical Games attempts to set standard for blockchain game items
Studio teams up with other blockchain firms to launch dGoods benchmark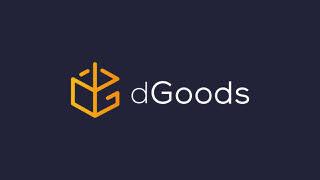 US start-up Mythical Games has launched a new initiative it hopes will set the standard for virtual items sold via the blockchain.
The studio is one of countless new companies to emerge over the years focusing on blockchain technology, but the former Activision and Blizzard execs that founded it are drawing attention to the firm's activities.
Its latest move is to launch the dGoods standard, an open source software licences for developers that positions itself as a "commercially-endorsed benchmark for creating, managing and distributing digital products."
Much of the appeal for blockchain-based games stems from players' ability to sell virtual items they have purchased or created to other users for cryptocurrency that could potentially be exchanged for real-world cash. But with the technology largely untested at this early stage, there is currently no standard for those goods.
Mythical Games has teamed up with EOS Lynx, Scatter and other blockchain firms to create dGoods, which will launch first on the EOSIO blockchain.
"Digital assets are at the core of the new economy that is spawning from blockchain technology," said Mythical's head of blockchain Rudy Koch. "Hundreds of millions of digital items will be created, bought, and sold in the years ahead. It's critical that we establish a meaningful digital goods standard that can support a diverse and innovative development community.
"When we looked at what was out there, we didn't see anything that suited our needs at Mythical Games; and we weren't the only ones. We're proud to be collaborating with EOS Lynx, Scatter and many other great teams to bring the dGoods standard to the blockchain industry."
We spoke to Mythical Games last year about how it will use the $16 million in funding raised towards creating a platform for titles with 'player-owned economies'