Monster Hunter 4 Ultimate ships 4 million
Latest release is first in series to break 1 million copies sold between North America and Europe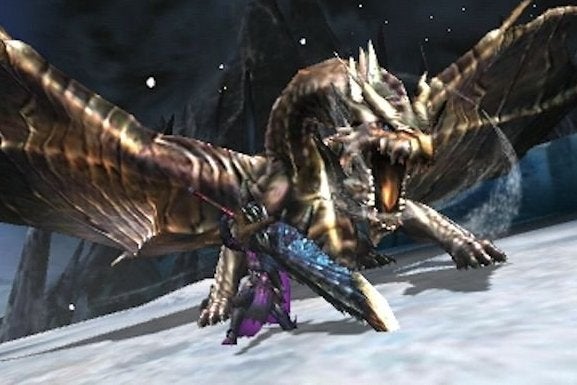 Monster Hunter 4 Ultimate has proven a worth entry in Capcom's signature online action RPG franchise. The publisher today announced that shipments of the 3DS game (including digital sales) have surpassed 4 million units.
An updated version of the original Monster Hunter 4 (which never saw release outside of Japan but still sold more than 4 million copies), Monster Hunter Ultimate debuted in Japan last October as Monster Hunter 4G. It shipped 2 million copies in a matter of days, and a worldwide release in February of this year helped push it above the 3-million-copy mark.
The Monster Hunter franchise has been hugely successful in Japan over the last decade, but Capcom has struggled to match that success in the rest of the world. Monster Hunter 4 Ultimate has been a step in the right direction, as the publisher said it is the first title in the series to reach more than 1 million combined units sold in North America and Europe.
The company is also of course looking to expand on its existing success in Japan, and has lined up two new 3DS games for its home country. Monster Hunter X (Cross) launches November 28, and Monster Hunter Stories will follow in 2016. A new animated series is in the works as well.