Mojang settles Scrolls dispute with Bethesda
Minecraft studio can keep original title, but "Scrolls" trademark stays with Bethesda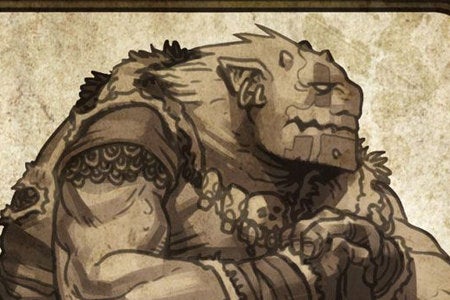 Mojang has settled its legal dispute with Bethesda over the title of its next project, Scrolls.
The news was announced by managing director Carl Manneh in a post on the company blog. According to Manneh the issue was resolved amicably, and Mojang will be able to keep its original title.
"We have settled the lawsuit over Scrolls and Mojang and Bethesda are friends again," the post read. "To answer the big question - yes, Scrolls is still going to be called Scrolls. To answer the second question - we aren't going to keep the trademark."
"For us this was never about a trade mark but being able to use Scrolls as the name of our game, which we can - Yey."
The problem arose in August 2011, when Bethesda's lawyers sent Mojang founder Markus "Notch" Persson a letter indicating that the name "Scrolls" breached the Elder Scrolls trademark.
Persson immediately downplayed the situation as "lawyers being lawyers," but the following month the case seemed destined for court. Shortly after, Persson claimed that Mojang had previously offered to cede the Scrolls trademark to Bethesda when it first applied, but the offer was refused.
"When Bethesda contacted us, we offered both to change the name to "Scrolls: [some subtitle]" and to give up the trademark. They refused on both counts," he said. "Whatever reason they have for suing us, it's not a fear of us having a trademark on the word 'Scrolls', as we've offered to give that up."
Bethesda's Pete Hines responded by saying that Persson's comments were not an accurate representation of the issue.
"This is a business matter based on how trademark law works and it will continue to be dealt with by lawyers who understand it - not by me or our developers."