"Mobile PR doesn't follow the same path as traditional gaming"
Premier's director of games Gareth Williams offers advice to studios looking to raise the profile of their mobile release
This article was first printed in the GamesIndustry.biz Mobile Newsletter. To receive these special emails, sign up here.
The build-up to most game launches - certainly on console or PC - is littered with a variety of PR beats: co-ordinated media coverage, competitions, promotional partnerships and (for those with hefty budgets) perhaps an eye-catching stunt of some form.
Often these serve as much to maintain awareness amongst an already games-savvy audience than to reach new customers, but its nonetheless invaluable to ensuring there are plenty of customers looking for your title come the day of release.
However, while this well-established strategy continues to work in the realms of console and PC games, Premier's director of games Gareth Williams says handling PR for mobile games is "a completely different world".
"Discoverability has been an issue [in mobile] long before the console and PC market made the move into digital," he tells GamesIndustry.biz. "But there are many ways in which you're able to publicise mobile products, depending on genre, licences, budgets and aims. The most important consideration is that while you're promoting a game, the marketplace and buying habits of consumers are markedly different to those of traditional gamers - and the audience you target needs to be considered with that in mind.
"Developers need to consider what their aims are: coverage or awareness. Planning a traditional games campaign often won't work."
Media coverage is, of course, highly useful when trying to convey your games, its mechanics and unique features but there is a significant barrier for mobile studios, Williams continues.
"The average games website - besides Pocket Gamer - will have zero time for mobile news, previews reviews or features," he says. "Modern mobile PR doesn't follow the same paths and patterns as traditional gaming PR, but instead can be determined by the product, or the story it wishes to tell."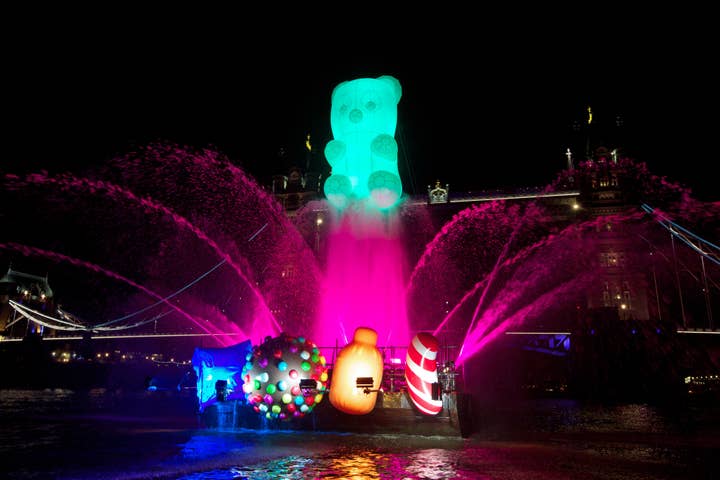 Instead, mobile studios need to think outside the box when it comes to promoting their titles. With the right story or message, even mainstream media can prove open to partnerships. Williams offers the example of Square Enix's Lara Croft Go; UK agency Brown Betty arranged a competition with free newspaper Metro, hiding clues throughout the paper that once found allowed readers to claim a real-life prize.
"Competitions are always a good mechanic," he observes. "Similarly, with budget, stunts can have a real impact, as we found working with King to launch Candy Crush Soda Saga on the Thames. The thing to remember here, is that PR tactics need to change with the market. So we're seeing less budget, less stunts and a greater requirement for time spent seeding stories. That's a key part of any agency: the ability to tell a compelling story."
Establishing a good relationship with the platform holders is also important. While our last newsletter discussed the alternatives to being featured on the app stores, it remains a vital weapon in any mobile studio's arsenal.
"Keep close ties with Google, Apple, Amazon and Samsung to ensure you're hitting as many consumers as possible, and work hard to secure featured status," says Williams. "Don't wait until the end of the campaign, but start when you're into full production, show off the game, and make changes where app stores suggest. They're much more tuned into what works and what doesn't on their storefronts in terms of monetisation."
But before mobile developers spend hours deciding what story they want to tell, defining the key message that will sell their game, or planning out a massive campaign, Williams urges developers to speak to people that have overcome the difficulties of handling PR for mobile games before - and not just games PR firms.
"Sit down with someone like us, or one of the many agencies in the UK that specialise in games publicity, but then sit down with someone that specialises in apps," he says. "Advice is always free, and sometimes, you won't need a PR campaign.
"Finally, talk to other developers about their success with design, performance marketing, and in-app purchasing. Learn from the mistakes of others, and build a campaign over time. Above all, don't expect your game to be a hit overnight, but with a little effort and a little help, your game can be a big success."