Miyamoto: We underestimated cost of HD development
Software delays stem from Nintendo misjudging human resources needed for Wii U games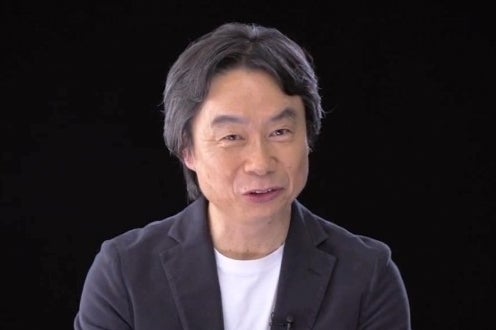 Last month, Nintendo president Satoru Iwata proclaimed that he doesn't much care what the competition is doing. The downside of such an approach might be that it's tougher to learn from competitors' mistakes. In a translated Q&A with investors published by Nintendo today, Nintendo senior managing director Shigeru Miyamoto explained that Wii U software delays have been aggravated by the demands of high-definition game development, a popular complaint among publishers after the Xbox 360 and PlayStation 3 launched in 2005 and 2006, respectively.
"When it comes to the scale of software development, Wii U with HD graphics requires about twice the human resources than before," Miyamoto said. "Please allow me to explain that we may have underestimated the scale of this change and as a result, the overall software development took more time than originally anticipated just as we tried to polish the software at the completion phase of development. However, we are almost out of this phase, and we are also trying to create something unique utilizing an easier development approach called 'Nintendo Web Framework.'"
In the same briefing, Nintendo president Satoru Iwata also addressed reports that he would resign if Nintendo continued to post operating losses. Iwata said the reports came from people inferring meaning in his making a commitment to achieve 100 billion yen operating profits. Iwata denied that he said anything about resigning.
"I have put a lot of energy into thinking about how we can accomplish this performance goal, but comparatively I have not put much effort into considering what we should do if we fail to achieve it," Iwata said. "I also believe now is not the time to mention those things concretely. In that sense, I would like you to think that the word 'commitment,' which I used before, means we have the intention to put in our best effort and ensure that we achieve this goal."