Iwata: "We don't care about what other companies are doing"
Nintendo is focused on creating unique experiences for Wii U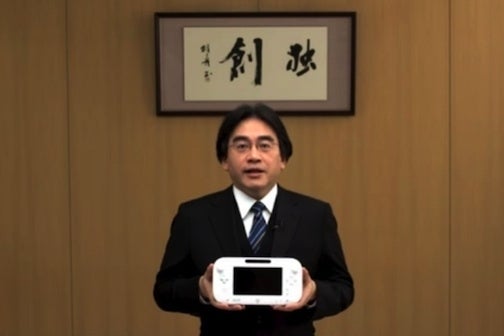 Nintendo's Satoru Iwata has expressed a lack of concern for the strategies of the Wii U's apparent competitors.
Speaking to CNN, Nintendo's president admitted that the company hasn't yet established what makes its new console unique. However, Iwata regards the company's strategy as fundamentally different to that of Sony or Microsoft.
"We just don't care too much about what other companies are doing or are trying to do," he said. "Our primary focus is to think about and actually carry out something which [another] company's hardware can never realise.
"We are trying to provide consumers gaming experiences that can only be available on Nintendo platforms."
Iwata's comments follow a Nintendo Direct presentation that paid little attention to the Wii U's integrated tablet controller - effectively its unique selling point. Nevertheless, Iwata believes that the games Nintendo showed reinforce the idea that, "software sells hardware."
"The number of hardware selling and the number of people who can experience the unique attractions of the Wii U are going to increase, and thereby the knowledge and the understanding about the Wii U system shall naturally expand.
"Starting from this summer, Nintendo is preparing for a very strong first-party software line-up that people really want to try out. By selling the software, we'd like to expand the hardware sales of the Wii U system. That's our message."