Mimimi Games: "Self-publishing was a dream -- we never expected it to happen this quickly"
Johannes Roth on seizing control of the Desperados 3 studio's future with help from Germany's new game production fund
Germany has long been one of Europe's major hubs for game development, but the national industry has thrived despite an incomplete ecosystem.
At the end of the 2000s, for example, it had several of the leading companies in the browser game market, some of which would become leaders in the emerging mobile space. If you wanted to find a path into one of these companies through education, however, options were severely limited.
The origin of Mimimi Games, the studio behind the widely praised Desperados 3, can be traced back to exactly that period, at one of the only game design courses in Germany. According to Johannes Roth, the company's managing director, its six co-founders first met on that course in Munich, having traveled from around the country to be there.
"At that time it wasn't easy to study game design in Germany -- it was pretty new," he says. "We started making games together, and it was fun; we won awards, which we didn't expect. There was a lot of acknowledgement for our skill and talent, but the business and financial side didn't really start working until [later]."
Indeed, this period of Mimimi's history is charted in the archive of this very website, its team picking up awards and honours for projects conceived while they were still students. One of those projects, DaWindci, became the studio's first commercial release when it launched on iOS in 2012, receiving an Apple Design Award the same year.
"We had this deadline: we'll invest one year of our lives, and if it doesn't work out we'll close the company"
It was the moment that Mimimi became a full-time job for its founding team, Roth recalls, but it also revealed a harsh truth about their likelihood of success. While the game had received a lot of praise and "opened a lot of doors" that were previously closed, the financial return was far short of what was needed to build a sustainable company.
"It was really important for us to not get into this cycle -- of game design students founding a new company, they have a cool idea, but they can't work on it because they don't have enough money, or publishers see that investment as just too risky.
"We had this deadline: we'll invest one year of our lives to get there, and if it doesn't work out we'll close the company, or at least choose another path."
Mimimi spent that time working on its second commercial release, The Last Tinker: City of Colors, with a goal of building a version that would secure funding from a publisher. Just before the year ended, it signed a publishing deal with Unity Technologies that funded the rest of its development. Once again, though, its performance at market was not strong enough to drive Mimimi to "the next level financially."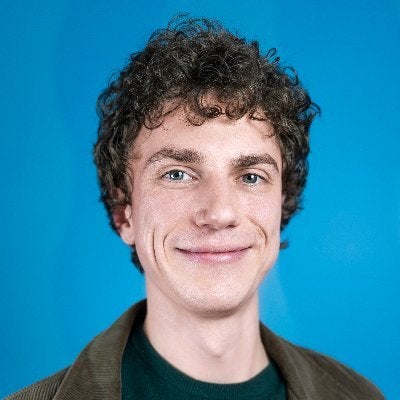 "When we released The Last Tinker, it wasn't doing as well as we hoped," Roth says. "Financially speaking, it was a disaster at that moment... But it was our first 3D action-adventure -- that's not an easy genre for your first 3D game -- and we did well. That opened the door for us to talk to publishers about our next project, because they appreciated what we had achieved with The Last Tinker."
In some ways, the commercial disappointments of those first two games were the making of the studio. The quality of the work meant a growing number of publishers were willing to listen to Mimimi's ideas, but it was clear that it needed a new direction to achieve financial stability. The popularity of Dark Souls at that time suggested a hunger for challenging experiences, and research through Google Trends revealed a strong interest in ninjas and Japanese history. The team mixed these elements with an enduring affection for Pyro Studios' real-time tactics series Commandos -- the result was Shadow Tactics: Blades of the Shogun.
"We only grew from ten to about 15 people for Shadow Tactics, but we learned a lot in the production of The Last Tinker," Roth recalls. "We really tried to have a laser focus on the audience -- the actual target audience for the game. Internally, we agreed we weren't going to add any forced innovations to the genre; we just wanted to make the very best version, in terms of usability and user experience, of those real-time tactics games."
With Daedalic Entertainment as a publisher, Shadow Tactics proved to be both a critical and commercial hit -- but Mimimi almost didn't survive to see that happen. As its release date loomed, Roth had been lining up the studio's next project by talking to THQ Nordic about the possibility of working with another classic real-time tactics IP: Desperados.
"We nearly went bankrupt during the German Game Developer Awards in 2016 -- the day of release for Shadow Tactics"
"They were interested, but it wasn't really going anywhere," he says. "We nearly went bankrupt during the German Game Developer Awards in 2016 -- which was either the day after or the day of release for Shadow Tactics.
"We won a lot of awards, but we knew the company was basically closing down. Then I met a guy from THQ Nordic there, and we talked for hours about what we could do -- would it be possible to sign Desperados 3 really quickly and save the studio? And they followed through with it."
Desperados 3 launched last year to glowing reviews and a nomination at The Game Awards. From teetering on the brink of collapse in December 2016, Mimimi had made two games that saved the studio, earned enough money to plan for the future, and established itself as a rising force in a genre that had fallen out of favour.
"These days, people understand that we resurrected the genre," Roth says. "It's not Cyberpunk, obviously, but they understand that these games make a lot of money as well. There is room for growth with that audience."
Mimimi will seek that growth on its own terms. At the end of last year, it announced that its next game, "Project Süßkartoffel," will be self-published -- a striking move given the degree to which publishers have reasserted their value for independent studios in an ever-more chaotic marketplace. While it will be partly funded by Kowloon Nights, Mimimi will be able to test Roth's belief that it has now built an audience of its own.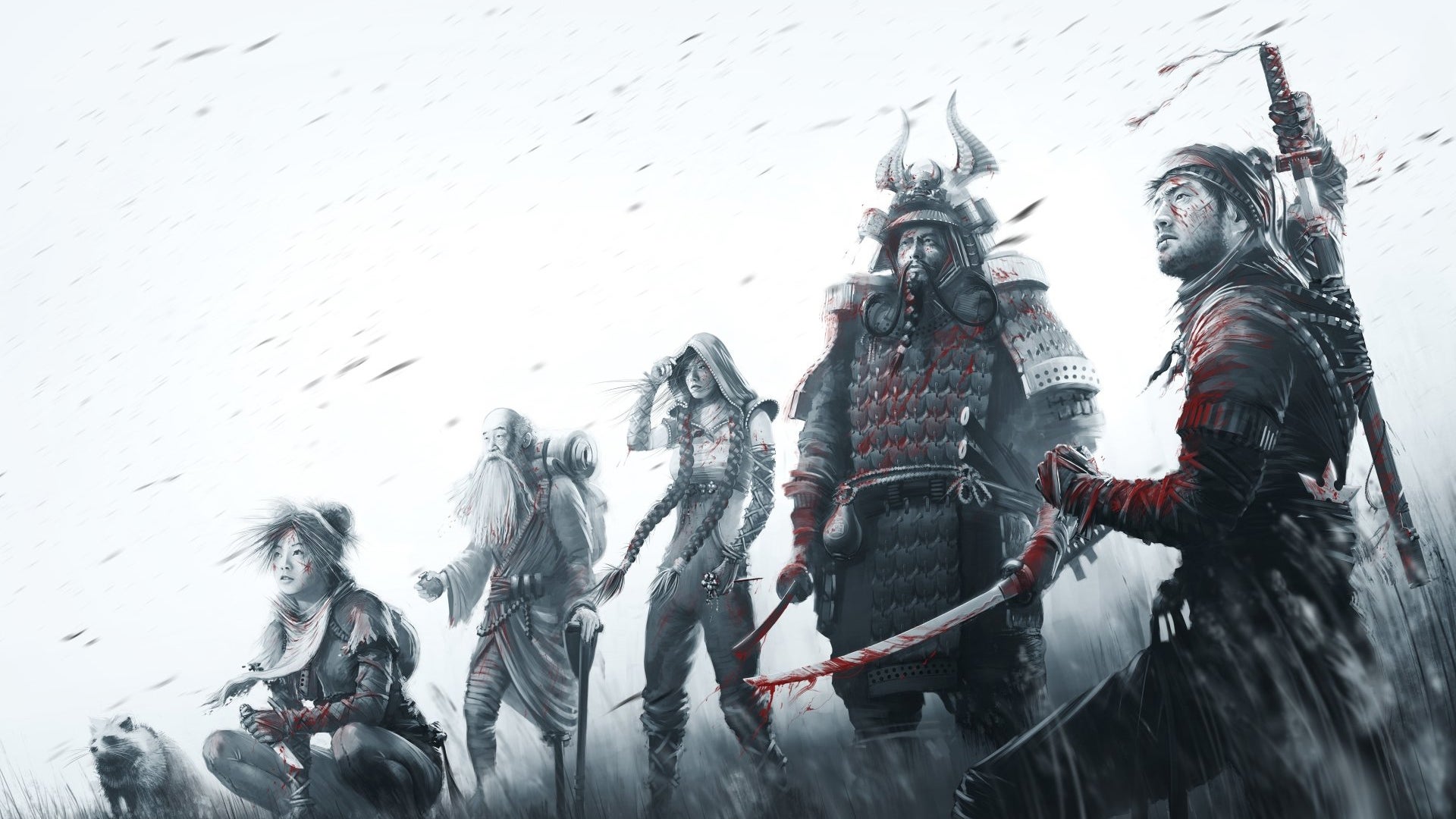 "Self-publishing was kind of a dream that we had -- we never expected it to happen this quickly," Roth admits. "The opportunity came out of nowhere. The stars aligned.
"We were in discussions with traditional publishers -- really high-profile partners -- and it was looking pretty good. But we realised, we have this chance right now... We know how to make these games, and we also know how to make [the game] our own. Shadow Tactics was Commandos meets ninjas. Desperados was an IP that existed from back then. These games stick close to the history of the genre. This new game will be our own thing. We know what we can change.
"The theory is that self-publishing will be much more stressful... but the frustration will just be a different kind. If a publisher decides on a strategy that, as a developer, you don't feel is the best one, you'll always feel like it could have done better if it was your way -- or maybe not, but you never know, you never learn... Every mistake will be our own. We will own that, we will learn from it, and we will be a much better developer afterwards -- even if we went back to traditional publishing."
However, the success of Shadow Tactics and Desperados 3 is only one factor in Mimimi's confidence. Kowloon Nights is funding part of the game, but a good chunk of the rest will be provided by the German government -- as part of a game-changing new grant system that was approved last year.
"With the German grant right now, we have our budget, and 25% to 50% of that will be free money funded by the government"
"That's made possible by the German grant," he says, adding that Project Süßkartoffel has a higher production budget than Desperados 3. "Without the grant, we wouldn't have been able to go this route of self-publishing such a big game.
"It's one of the most essential things to happen to the German industry ever. We often talk about the level playing field -- being competitive in an international market, where the UK, Canada, France are all doing something to make game production in those regions cheaper in a way. With the German grant right now, we have our budget, and 25% to 50% of that will be free money funded by the government... That's a huge portion of the production budget."
More than any other single factor, Roth says, the government's unprecedented show of support for the national industry allowed Mimimi to take charge of its own future -- and it will do the same for companies of all sizes, in all parts of the increasingly diverse games business. The landscape of 2008 -- with games companies making tens of millions of euros each year, but still no formalised education or routes into the industry -- was evidence of an incomplete ecosystem, but these grants will give Germany its best chance at competing with (and even surpassing) the UK and France as Europe's premier national industry.
"For us, it made self-publishing possible, but even if we didn't do self-publishing,we would have stronger leverage during negotiations for IP rights, merchandise. The way revenues are split would be completely different, because that's money we're bringing [to the partnership] as a German studio.
"Besides working on great content and having more standout games that will shine, the main goal is about the whole ecosystem. Personally, I sympathise most with small studios, indies, but I can also understand how important it is to have studios of all sizes.
"Maybe you study game design because you love Assassin's Creed and one day you want to work on a AAA game -- it should be possible to do that within Germany... Yager Productions is one of the closest things we have to a AAA studio in Germany, and there are indie studios that learned at Yager, and experienced game development there. We need all those parts to work together.
"The funding, the grant, is really making that possible right now. I'm personally a huge believer -- and it's already happening for us."