Mimimi Games shutting down
Studio will support just-released Shadow Gambit: The Cursed Crew but plans to wind down over coming months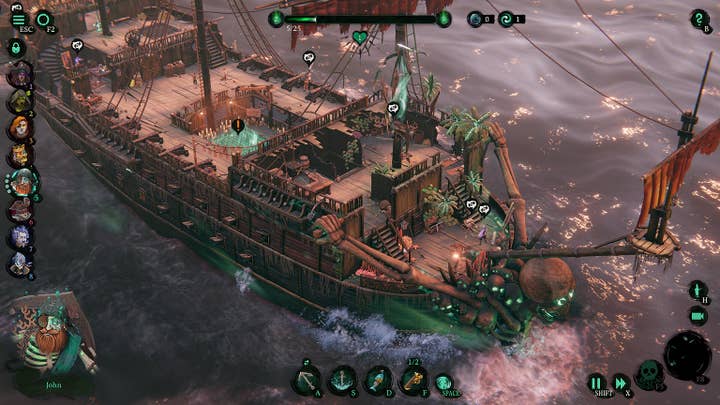 Mimimi Games is calling it quits after 15 years. The studio today announced that the recently released Shadow Gambit: The Cursed Crew will be its final game.
"Dedicating the past decade and a half of our lives working on increasingly ambitious games took a heavy personal toll on us and our families," Mimimi co-founders Dominik Abé and Johannes Roth said.
"After the release of Shadow Gambit we decided it was the right time to prioritize our well-being and to pull the brakes instead of signing up for another multi-year production cycle."
The studio will continue to support Shadow Gambit and has a content update planned to launch later this year, but it will be "ramping down the studio over the next few months."
Mimimi said it is paying employees a bonus to assist them as they look for work.
Abé and Roth said they don't know what they will do next, but "we still love video games."
Based in Munich, Mimimi began working in Flash and iOS games, with daWindci receiving recognition from the Apple Design Awards in the student showcase category.
Mimimi moved to premium PC titles with The Last Tinker: City of Colors in 2014.
While Roth told us The Last Tinker was a financial disaster in a 2021 interview, he said the studio learned a lot from the experience that helped with its breakthrough hit, the 2016 samurai era tactical stealth game Shadow Tactics: Blades of the Shogun.
It followed that up with a Wild West take on tactical stealth with Desperados 3 in 2020, while Shadow Gambit applies a ghost pirate theme to stealth strategy gameplay.