Microsoft: 'We're growing our gaming business beyond the console'
The company lays out its vision to attract two billion gamers by 2020
By 2020, it is estimated that there will be two billion people playing video games.
And Microsoft wants to reach all of them.
That doesn't mean the firm expects to sell two billion Xbox One consoles over the next two years. It's just Microsoft's parameters of what defines an 'Xbox customer' is changing.
There are up to 144 million Minecraft owners in the world. Each one of them is an 'Xbox customer'. Even the ones who own it on PlayStation 4.
Anyone who plans to pick up Sea of Thieves on Windows 10 is an Xbox customer.
Those who watch PlayerUnknown Battleground streams on Mixer... also an Xbox customer. Of sorts.
And then there's Idle Miner Tycoon. A simulation game for iOS and Android that's developed by Fluffy Fairy. It's a game that uses Microsoft's PlayFab platform and Azure cloud technology. Although in this case the 'Xbox customer' is the developer rather than the gamer, it still means Microsoft is silently playing a part in the experience of those gamers.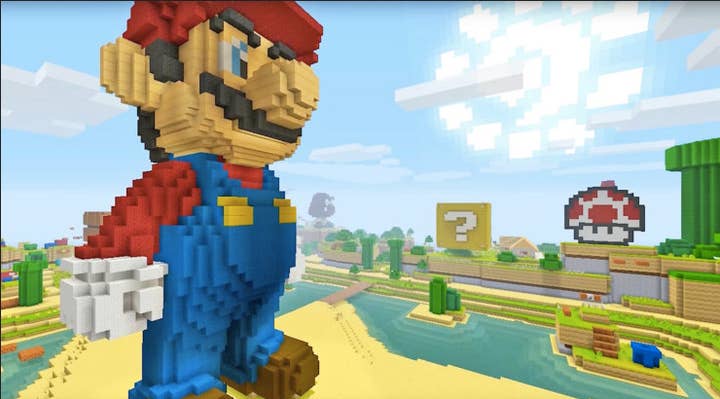 "When Phil was promoted to executive vice president, reporting to Satya [Nadella, Microsoft CEO], he was asked about how to grow gaming all across Microsoft," says Kevin Gammill, GM of gaming cloud at Microsoft.
"I will use Minecraft as an example. We have right now sold 144 million copies across PC, Xbox, PlayStation, Nintendo and mobile devices. When looking to where we're going, it's really about how we grow our business above and beyond console.
"We are not leaving the console business behind by any means. We are continuing to invest there. The premium living room experience today is on Xbox One X, and we hope to continue that for years to come. But when you think about how we are going to broaden our business, we need to think beyond console to be successful."
"We are not leaving the console business behind by any means. We are continuing to invest there"
During a GDC pre-briefing, Microsoft revealed its new Cloud Gaming division, fronted by Kareem Choudhry. The new division will include all the cloud gaming products that the firm currently offers to developers.
During the briefing, the firm repeatedly stated how its tools and platforms will work across almost all gaming devices - consoles, PCs, Macs and smartphones. The firm's integrated developer environment - Virtual Studio - is Unity's default IDE for us on Macintosh, for example. Microsoft is not abandoning operating systems or consoles, but it's business is not solely focused on them, either. In fact, it doesn't even need them.
It fits in with the wider trend that's happening on the consumer side of the Xbox business. It's why so many first party games are coming to PC as well as Xbox One. It's why Microsoft has embraced cross-play. If Rocket League players on Switch are competing with Rocket League players on Xbox One, well that's another group of gamers that Microsoft is indirectly reaching.
"What you're seeing here is the transition that Microsoft has been taking over a number of years," says Gammill. "If you think about [Microsoft] Office, for example, it is available on not just our own operating system, but it is also on iOS. We are broadening our wings when it comes to what we want to touch. You're seeing that company philosophy roll over into the game space.
"For us to really grow our business, we can't just play only on our devices, or our operating systems. We really want to touch everyone. If you think about the customer, and in this case the customer being the developer, and what the right thing for them is... it is really about looking at it from a device - or operating system - agnostic lens, and providing them a set of services that they will benefit from, regardless of the platform or device that they are running on."
Microsoft's cloud-based games technology spans a lot of different areas, including its recent PlayFab acquisition, which is a back-end live game platform that has been utilised in over 1,200 games. Gammill reels off a number of brand names, such as Visual Studios, Simplygon, App Centre, Azure... a lot of those names won't mean anything to most people, but they're all central to Microsoft's renewed effort in developing a strong first party cloud offering for game makers.
Microsoft isn't the only technology business that is pushing its cloud gaming initiatives, with the likes of Amazon doing the same. So why is gaming proving to be such a major battleground in the fight for cloud control?
"What you find with game developers is that they tend to be on the bleeding edge of technology," Gammill explains. "They tend to really push the limit of what existing machines can do, as well as existing technologies. That often has side benefits across the enterprise stack and other areas. If we think about why Microsoft all of a sudden seems to be interested in gaming, I would argue that we have always been interested in gaming, but it is really an acknowledgement of how much game developers push the technology forward. And how other technology verticals benefit from that."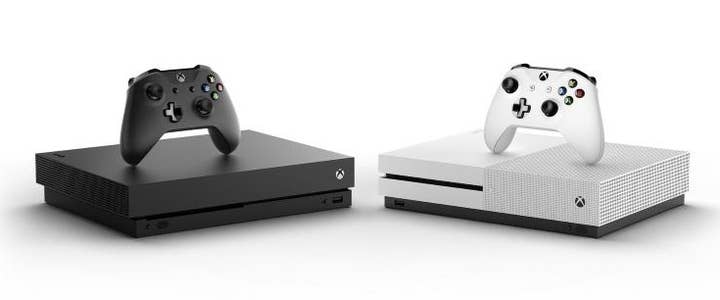 So the technology used for games can go on to improve the rest of Microsoft's offering - whether that's Office or Windows or any number of its other business propositions. Yet for Xbox in particular, it serves a key purpose in broadening the company's gamer reach. The firm says it wants to win those two billion gamers in three ways - through games like Minecraft and Halo, through services like Xbox Live, Mixer and Game Pass and through these game developer cloud services.
What's most interesting about that strategy is what didn't make the list. All of those games and services can be delivered to gamers without the need for proprietary hardware.
The days where we have an Xbox business without the box is still far off. When we broached the idea of how this cloud tech could be used for game streaming - the fabled 'Netflix for games' - Gammill simply said that the quality of something like Xbox One X will be hard to replace with a streaming service. At least for now. You won't get Microsoft admitting to us that it's preparing for a console-less future.
Yet if the company is genuine about its strategy, then the idea of playing Halo on a PlayStation, or accessing Xbox Live on a Nintendo, is no-longer as fanciful as we perhaps thought.