Microsoft Store gives app developers option to keep 100% of revenue, but not games
The company will allow third-party payment systems from July 28, but not for game developers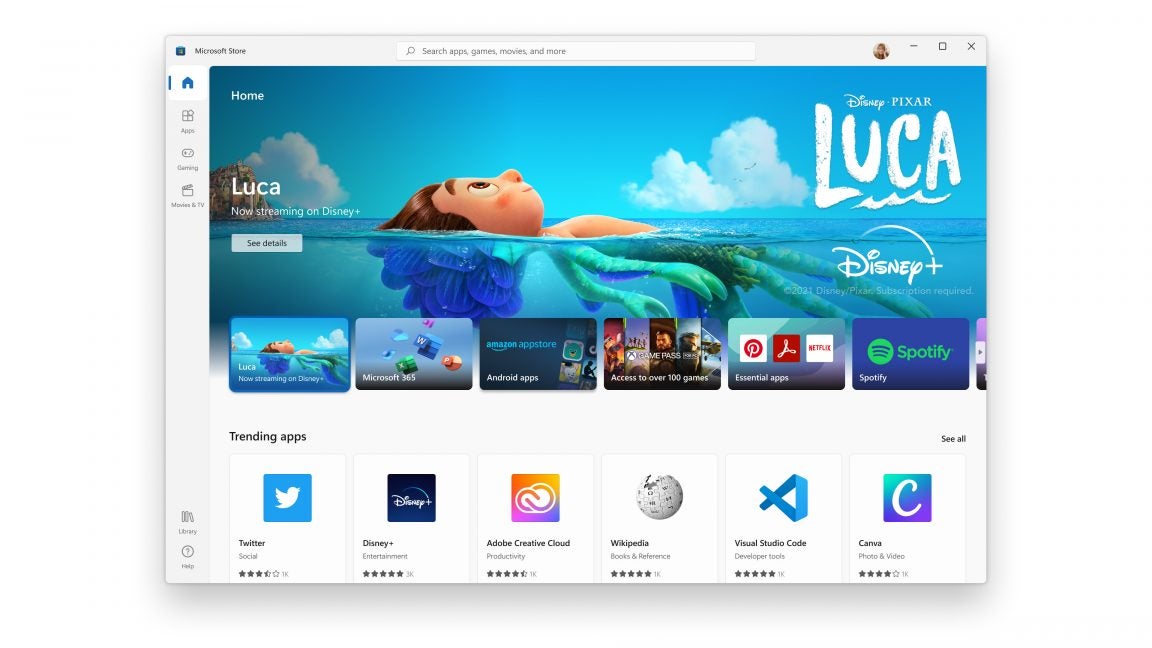 Microsoft unveiled Windows 11 yesterday and introduced a way for app developers to get around its store fees -- but games are excluded from the initiative.
In a blog post detailing its revamped Microsoft Store, the company explained that from July 28, app developers will be allowed to bring "their own or a third party commerce platform" to their apps and subsequently would not have to pay the platform's fee, keeping 100% of their revenue.
However, the phrasing did not mention games, and Microsoft confirmed to The Verge that the deal will not apply to apps categorised as games. Currently, the Microsoft Store's revenue share terms are at 85/15 for apps, and 88/12 for games.
Earlier this year, Microsoft reduced its share for Microsoft Store PC games to 12%, saying: "Game developers are at the heart of bringing great games to our players, and we want them to find success on our platforms."
The company revealed the first details of its upcoming Windows 11 yesterday, claiming the operating system was "made for gaming," running Android apps and incorporating some Xbox features.
Third-party payment systems for games were at the core of the Epic vs Apple trial, which led to confusing debates about what a game really is. Following Apple's argument in court, Roblox dropped the word 'game' on its site, replacing it with 'experiences'. We even asked developers to weigh in on the big debate.