Microsoft releases SmartGlass SDK
Available for download to agreed partners now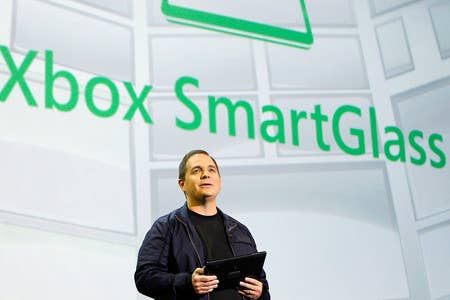 Microsoft has released the SDK for its new SmartGlass service.
The Xbox SmartGlass Software Development Kit is available to agreed partners now. It comes with the Xbox SmartGlass Studio, a SmartGlass JavaScript library and a sample application.
The concept was unveiled at E3 this year as a new way for users to link tablets and phones to the Xbox experience. The response has been divisive, though the recent announcement of Microsoft's Surface tablet and the unveiling of the more developer friendly Windows Phone 8 have lent credence to the concept.
To download the SDK, follow the link.