Microsoft announces Surface tablets
Windows 8 tablets bridge tablets and laptops, shipping this fall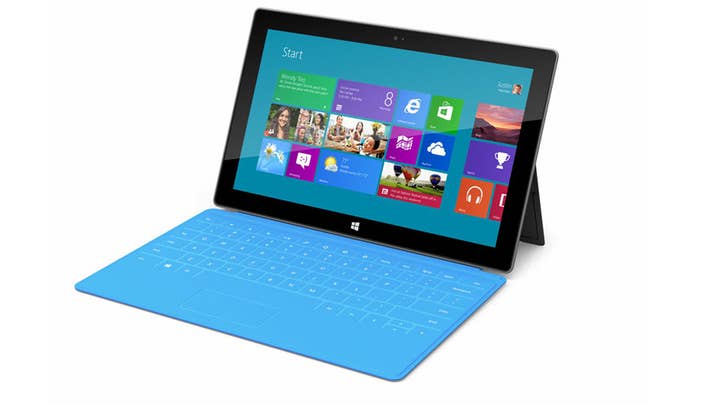 Microsoft CEO Steve Ballmer introduced Microsoft's new tablets, the Microsoft Surface line, today at a special press event in Los Angeles.
The tablets come in two main variants: Surface for Windows RT (running on ARM chips) and Surface for Windows 8 Pro (running on Intel chips). The tablets will be released around the time of the Windows 8 release (the Surface Pro some 3 months later), and pricing "will be comparable to ARM-based tablets" for the Surface RT and "comparable to Ultrabooks" for the Surface Pro.
The designs are sleek and well-thought out, weighing between 1.5 and 2 pounds depending on the version, with a built-in kickstand and a beveled magnesium case. Both versions run on Windows 8, and thus will have a full array of Windows software available for use. The Touch Cover (3 mm thick) and the Type Cover (5 mm thick) make two different magnetically attached keyboard cover options an integral part of the experience, with touchpads built in to both covers.
The presentation was short on important specifications, such as the precise nature of the CPU (an NVIDIA-made ARM chip for the RT, and an Intel Ivy Bridge Core i5 processor for the Surface Pro). The Surface Pro is somewhat thicker and heavier (13.5 mm and 903 g compared to 9.3 mm and 676 g) than the Surface RT. The Surface RT will be available with either 32 GB or 64 GB of memory, and the Surface Pro will be available with either 64 or 128 GB of memory. The 10.6 display is listed only as "ClearType HD" for the Surface RT and "ClearType Full HD" for the Surface Pro, implying a higher resolution for the more expensive tablet.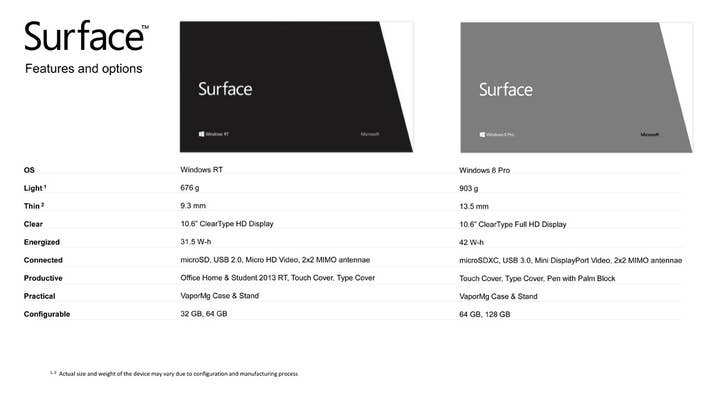 Microsoft is including Office Home & Student 2013 with the Surface RT, and with the Surface Pro you can just run any Windows 8 software, including the regular version of Office. The Surface Pro also has a pen option for marking up documents. "It's a tablet that works and plays the way you want to. A tablet that's a great PC. A PC that's a great tablet," said Steve Sinofsky, President of Microsft's Windows division.
Microsoft has thrown down the gauntlet for potential hardware partners on Windows 8, by producing an impressive Windows 8 tablet that will be hard to match, let alone beat. Essentially, Microsoft has decided not to rely on hardware partners for Windows 8 tablets to be successful. This also impacts the future of the Windows laptop business, and the Ultrabook business - and the desktop PC business, for that matter. Microsoft has seen Apple's success in controlling the hardware and software experience, and will try to match that with Surface.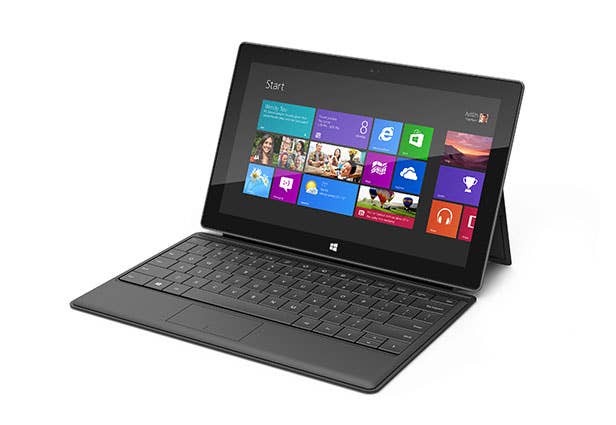 Gaming got a few nods during the presentation, mostly as a reference to how Microsoft went its own way with gaming hardware (the Xbox line) in the past. Any games that work on Windows 8 will work on these tablets, using a keyboard and trackpad input. Suddenly, social games and MMOs will become an easy option for a tablet user. Of course, developers could also create games specifically to use the touch-screen interface, or port games from other tablet platforms to Windows 8. How hard will Microsoft be pushing Surface to game developers? Will game developers rush to support Surface? Good questions with no immediate answers, but Microsoft will no doubt be talking much more about Surface in the months ahead.