Windows Phone 8 adds Direct X and Havok support
Developers will benefit from a new core and game development platform based on Direct X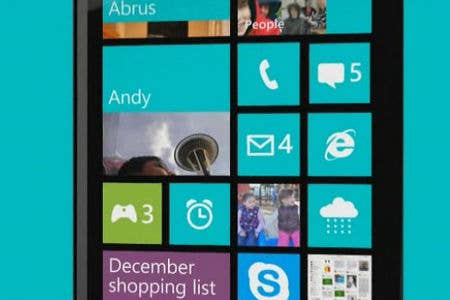 Only two days after surprising the world with its Surface tablet, Microsoft unveiled its new Windows Phone 8 platform, which will include a native game development platform based on Direct X. Windows Phone 8 shares a kernel and hardware drivers with Windows 8, with the new native platform allowing developers to easily write games for both platforms without a great deal of porting work.
The native code base is also intended to simplify porting of apps between Android and iOS.
During the Windows Phone 8 Summit, Developer Platform general manager Kevin Gallo also explained that a number of middleware tools already work on Windows Phone 8, including Havok physics, Fmod, Audiokinetic, and Autodesk. Havok has a worldwide licensing agreement with Microsoft to make its development suite available to Windows Phone devs.
At the Summit, Microsoft showed off upcoming games, including Gameloft's N.O.V.A. 3, Gameloft's Asphalt 7, and Big Fish Games' Fairway Solitaire. It also announced that Zynga's Draw Something and Words With Friends are coming to Windows Phone devices soon.
Microsoft plans to release the Windows Phone 8 SDK some time this summer. Windows Phone 8 devices are set to launch this Fall.