Microsoft gaming revenues up 8% in Q2
Update: 20 million people have played Halo Infinite since launch, making it "the biggest Halo launch in history"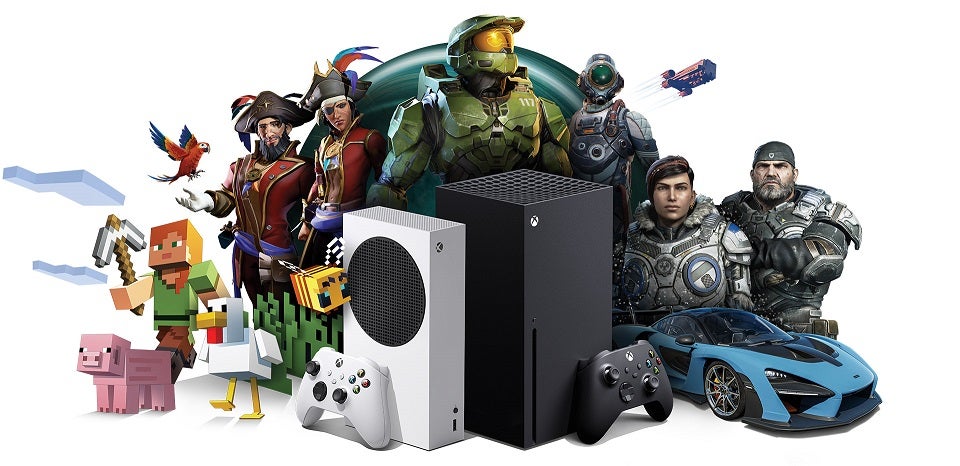 Original story, January 25, 2022: Xbox Series X|S brought in more money for Microsoft last quarter than in the systems' 2020 holiday launch window, with the company posting Xbox hardware revenues up 4% year-over-year on demand for its latest consoles.
Microsoft today reported financial results for its second fiscal quarter (three months ended December 31, 2021), showing the company's gaming business grew, but at a slower pace than the rest of the company.
Overall, Microsoft reported revenues up 20% to $51.7 billion with net income up 21% to $18.8 billion.
The More Personal Computing division -- which includes Windows OEM revenues, search and news advertising, and the Surface line of products as well as Xbox -- saw revenues up 15% to $17.5 billion, with growth driven primarily by Windows and search and news advertising.
Microsoft's gaming revenues were up a more modest 8%, with Xbox content and services revenue up 10% year-over-year, an improvement from the 2% growth and 4% declines posted in the prior two quarters, respectively.
Microsoft attributed the bump in Xbox content revenue to growth in first-party sales and Game Pass subscriptions -- Halo: Infinite launched into Game Pass during the quarter -- partially offset by a dip on the third-party front.
The company's earnings report made no mention of last week's agreement to acquire Activision Blizzard for $68.7 billion, a deal which is not expected to close until Microsoft's next fiscal year.
Update, January 26, 2022: In the earnings call about the quarter, Microsoft CEO Satya Nadella also shared that 18 million people have played Forza Horizon 5 to date, and over 20 million have played Halo Infinite, making it "the biggest Halo launch in history."
He added that Microsoft Cloud had a record quarter with $22 billion in revenue, a 32% growth compared to the same quarter last year.
Finally, chief financial officer Amy Hood went into more details about the overall results, and shared that operating expenses across Microsoft increased 17% year-on-year, mainly due to investments in gaming, "primarily ZeniMax, search and news advertising, and Windows marketing."
Additional reporting by Marie Dealessandri.