Microsoft CEO Satya Nadella sceptical about permanent remote working
Exec says relying on home working could create new issues with burnout and mental health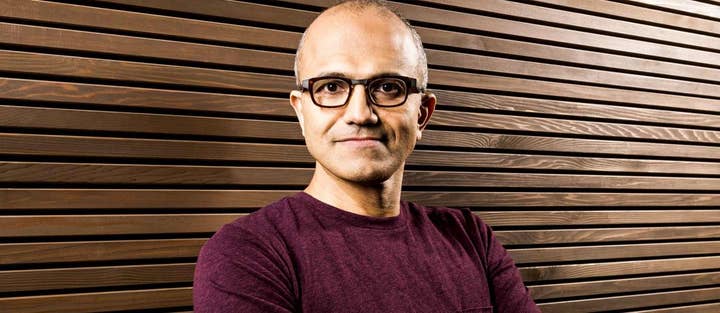 While the games industry, among many others, has proven it can stay roughly on course with a significant portion of its staff working at home, Microsoft CEO Satya Nadella is not convinced this is viable as a permanent setup.
Speaking to The New York Times, he discussed how the world is adapting to the COVID-19 pandemic in three phases.
The first is the initial response, including office closures. This is followed by the recovery, which is underway in some nations.
Finally, there will be the "reimagining" phase where companies adapt their operations and improve the efficiency based on learning from the first two stages.
But Nadella does not believe switching from offices to permanent remote setups is likely to be a result of the reimagining, arguing it would be "replacing one dogma with another dogma."
"What does burnout look like?" he said. "What does mental health look like? What does that connectivity and the community building look like?
"One of the things I feel is, 'Hey, maybe we are burning some of the social capital we built up in this phases where we are all working remote. What's the measure of that?"
He added that, while virtual meetings often start and end on time, he misses physically being in the meeting room with people so he can "connect with them for the two minutes before or after."
This is more difficult to replicate with video conferences, as are the opportunities to develop the soft skills that managers and mentors require.
The games industry has been resilient while working remotely, but the pandemic has definitely had an impact on its production.
Last week, Nintendo president Shuntaro Furukawa warned that, in addition to manufacturing delays caused by the virus, some aspects of remote working will lead to potential delays in games development.