Microsoft acquisition gives inXile 'safe harbour' - Fargo
Founder of RPG outfit says costs of AA development have tripled since 2012, selling to Xbox maker gives studio resources to keep up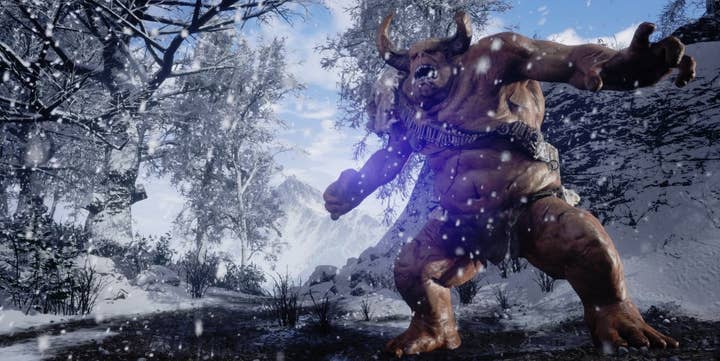 After 16 years as an independent developer, inXile Entertainment is no longer on its own. The RPG specialist was recently acquired by Microsoft, a move which inXile founder and CEO Brian Fargo told Eurogamer should give it some breathing room.
"My goal is to always get my company in a safe harbour so we can spend as much time as possible working on our games and honing our craft," Fargo said. "That can come if you sell 2 million units - that's a great way to get there which everyone hopes for. Or, a deal like this. But at the end of the day that's all I ever cared about."
Fargo added that achieving that goal of stability has gotten more difficult over the years. When inXile launched its first Kickstarter project, Wasteland 2, in 2012, game budgets for the "AA" space the company was targeting were $5 million or $6 million, Fargo said. Now it's closer to $15 million to $20 million. With Microsoft's backing, Fargo believes inXile can keep up with the escalating cost of development, and perhaps push things a little further still.
"We've always known as a small developer what our goals are, but we don't have unlimited money - and I'm not talking about going crazy, ramping up to these huge triple-A projects, that's not what we're trying to do," Fargo said. "But we want to step it up a bit because there's this uncanny valley between the double-A and the triple-A. We could come out with a game like Bard's Tale [4] and we could say, 'Hey, it's a 35-person team and it's only $35,' but the people playing it are like, 'Nope. I'm just looking at The Witcher 3 and I don't really care.' We don't get to explain; we just need to close the gap."
Fargo said the studio has about 70 full-time employees and an additional 15 regular contractors, and is considering bumping that headcount up by about 30%.
Among those staffers should be Fargo himself. While he had previously said he was planning to retire after Wasteland 3 ships, Fargo acknowledged the acquisition means that possibility is "off the table."