Michel Ancel actively working on Beyond Good and Evil 2
No platforms or timetable yet for the anticipated sequel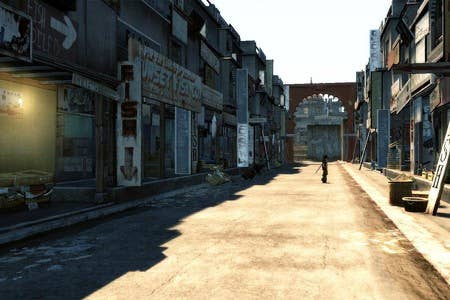 Ubisoft's Michel Ancel has confirmed Beyond Good & Evil 2 is in development for next-gen consoles. "We are in an active creation stage and at this moment we are only focusing on the game and making it the best game that we can," said Ancel in a video interview with Toulouse Game, later translated by NeoGAF.
When asked about what platforms it could come to, Ancel responded by saying, "That decision would just distract us from that objective. I can say that it's a very ambitious game and we need some tech to achieve that ambition. We focus on the game. We create it first, then we'll see what can run it. We don't say 2013 because we don't know when it will come. We're working to create a great game and it needs more tech."
When a concept video for Beyond Good & Evil 2 leaked out, it showed Jade doing parkour through a city. Ancel likened the approach they're taking more akin to Assassin's Creed rather than Mirror's Edge.
"We had this concept even before Mirror's Edge launched. And we have a different approach to the first person perspective that Mirror's Edge has. Prince of Persia and Assassin's Creed are closer to what we have in mind with the control of the character in a third person perspective," said Ancel. "We use a very dynamic camera that shakes a lot during the action to add life to the camera, giving the impression of an action news cover team following Jade. Maybe that could be similar to Mirror's Edge but the game itself is very different."