Mayor Sadiq Khan opens London Games Festival 2019
Praised industry's contributions to city's economy and the diverse talent it is attracting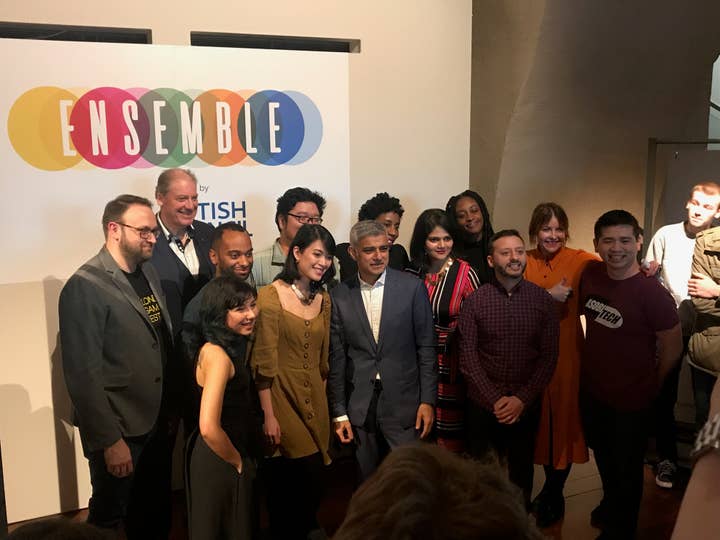 The Mayor of London was the guest of honour at last night's launch party for this year's London Games Festival.
After an opening address by UKIE CEO Dr Jo Twist, Sadiq Khan took to the stage to reaffirm his support for the annual celebration of video games and the industry it represents.
"One of the things I'm quite clear about is games are culture, and games are an intrinsic part of London's DNA," he told attendees.
He praised games' contribution to London's economy and the ongoing growth of the industry, demonstrated yesterday with the UK games market valuation that showed Brits spent a record £5.7 billion on games and related products in 2018.
The London Games Festival is a 12-day collection of events, including today's Games Finance Market, this week's EGX Rezzed and the Now Play This exhibition of experimental games, as well as a cosplay parade due to take over Guildhall Yard this Saturday.
"One of the great things about the London Games Festival is when I see the energy and enthusiasm [in this room], but also I get to brag against other mayors around the world," Khan said. "I can go toe-to-toe with the mayors of Tokyo and San Francisco, and I think we can give China and India a run for their money as well."
He went on to highlight some of the games developed in London, ranging from the best-selling Football Manager series to the various indie titles displayed around yesterday's venue of Somerset House.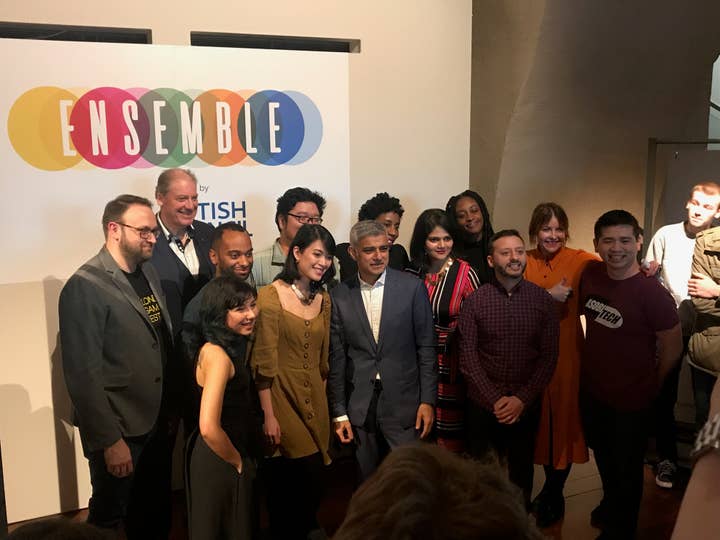 "We've got a rich history in this area, and one of the key things we've got to do is capitalise on that energy and enthusiasm to make sure the next generation understands this is a really exciting part of London's ecosystem."
Khan also praised Ensemble, the exhibition of accomplished BAME individuals in the UK games industry. This is the second year the London Games Festival has run the initiative, and you can find out who has been selected for 2019 here.
"The games industry actually is, compared to many industries in London, pretty diverse and a great thing about the exhibition is it's mobile... so we can show the other Londoners the careers you can have in the games industry as a developer, a designer or an executive," said Khan.
He continued, "My political opponents have criticised me for investing in this festival, but I proudly support the London games sector. I'm really proud this is culturally an intrinsic part of our DNA as a city. I'm really proud we're supporting the London Games Festival for the next three or four years -- at least -- and some of the figures I've seen for the last year are incredible.
"The key thing is you enhance people's lives, you give them a sense of joy and fulfilment that in these bleak times they really, really need. Whatever happens with Brexit, I'm quite confident in relation to London and our future as a city because the underlying strengths of our city will still be there. And the biggest [advantage] we'll have is talent, and I see that talent exemplified in the London Games Festival."
He finished with a reference to his ongoing LondonIsOpen campaign, adding "London is open to talent, London is open to innovation, and London is open to games."