Marvelous takes $3.8m hit on cancelled Inafune game
Comcept's Kaio: King of Pirates is no longer in development despite being announced in 2012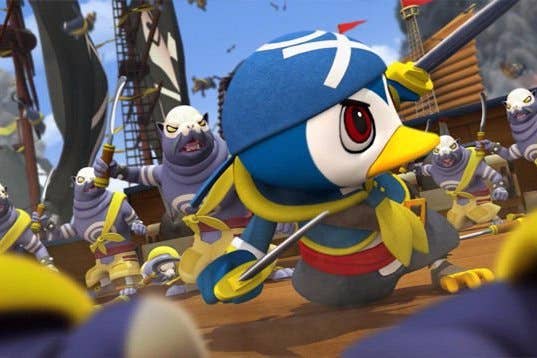 Marvelous has lost just over ¥460 million after cancelling the long in development 3DS title, Kaio: King of Pirates.
The cancellation was confirmed today in an official press release, which was translated by Siliconera. The game was initially announced back in 2012, and seemed set for a full release last year. That never happened, and Marvelous has lost ¥460 million ($3.8 million) on the project.
The reasons for the cancellation aren't entirely clear, though Marvelous has cited a shift in the game's intended marketplace as one aspect of the decision.
Another notable detail is the game's developer: Comcept, the studio formed by Capcom veteran Keiji Inafune. Comcept is also the developer of Mighty No. 9, which raised more than $3.8 million through Kickstarter in October 2013, more than 18 months after Kaio: King of Pirates was first announced.