Marvel Comics and Rockstar team up to bring Max Payne to comics
The 3-issue comic series will be written by Remedy's Sam Lake and Rockstar's Dan Houser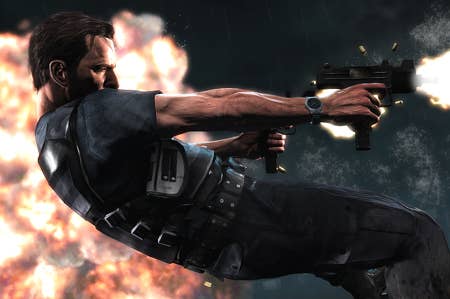 Rockstar Games has announced a partnership with Marvel Comics to create an original 3-issue Max Payne 3 comic series. The series will be written by Max Payne creator Sam Lake and Rockstar Games' Dan Houser, with covers by Greg Horn and interior art by Fernando Blanco. The title will detail events that occurred around Max Payne and Max Payne 2, with a lead-up to Max Payne 3.
House and Lake recently spoke to Kotaku, detailing their involvement in the comic, and explaining how Max ended up in his sorry state for Max Payne 3.
"The comics take you all the way back to Max's childhood. You'll finally see how far back the tragedy in his life goes and with that a lot of things will click into place," said Lake
"For the comic books to do their job, which was to glue this game to the old games, and fill in the blanks for people new to the series, we wanted to go back to the very beginnings of Max. To do that, I needed Sam's help and guidance to properly discuss the character's origins. I had some ideas, and plenty of questions. What was very gratifying was how often my ideas and Sam's ideas aligned. It gave me confidence that my understanding of the character and his were very similar," said Houser.
Fans of the series know that cutscenes were always presented in comic panel-style. Lake said this was a way to get around "clumsy" cutscenes back when the games came out.
"At the time, cutscenes were still quite clumsy, the graphic novel screens felt like the perfect way to tell the story, not only could you make them look very good, but they also fit the pulp style," said Lake.
Issue 1 of the series, entitled "After the Fall", will be released digitally for free on the official Max Payne 3 site, Rockstar Newswire, and other online comic storefronts.