Magic Leap lays off people "at every level"
AR company says pandemic prompted need to manage costs, shift focus away from consumer products to enterprise market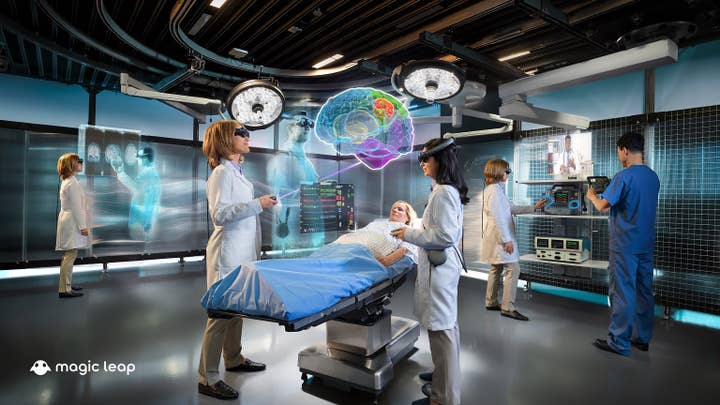 Magic Leap has laid off workers throughout the company and reshifted its focus, the augmented reality firm announced today.
In a post on the company's site, founder and CEO Rony Abovitz framed the job cuts as a necessary result of the ongoing COVID-19 pandemic.
"The recent changes to the economic environment have decreased availability of capital and the appetite for longer term investments," Abovitz said. "While our leadership team, board, and investors still believe in the long-term potential of our IP, the near-term revenue opportunities are currently concentrated on the enterprise side.
"To better prepare Magic Leap for the future, we have taken a close look at our business and are making targeted changes to how we operate and manage costs. This has made it necessary for us to make the incredibly difficult decision to lay off a number of employees across Magic Leap. This has been a painful process, as every member of our Magic Leap team has demonstrated not only unparalleled talent but a true passion for our company's mission.
"But after lengthy, careful consideration, I have determined this is ultimately necessary to give us the best chance for future success. These changes will occur at every level of our company, from my direct reports to our factory employees."
Abovitz said the company will continue developing its technology and produce a second iteration of the Magic Leap device, but it will scale back its investments in "areas where the market has been slower to develop" until there is demand for those applications.
As for the near-term revenue opportunities he alluded to, Abovitz said Magic Leap is currently negotiating partnerships that would bring in revenue and showcase the device's worth to the enterprise market.
This is the second round of layoffs for Magic Leap in a matter of months. In December, the company reportedly laid off dozens after weaker-than-expected sales of the first Magic Leap device. When reached for comment at the time, Magic Leap said that report was riddled with inaccuracies but did not contest anything specific.