Lionhead veterans join HTML5 studio Turbulenz
Fable: The Journey devs Adam Langridge and Rob Wyle on passing over the uncertainties of console and iOS for the clear blue water of HTML5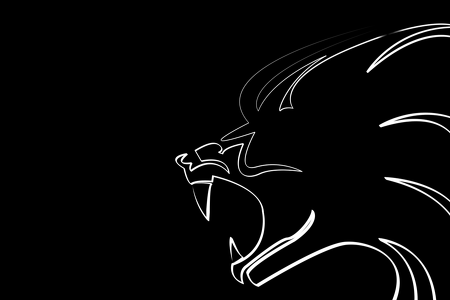 Turbulenz, the UK-based HTML5 studio and online gaming destination, has added three veterans from Lionhead Studios to its growing workforce. All three hires are from the Fable: The Journey development team: lead gameplay programmer Adam Langridge, lead designer Rob Wyle, and gameplay programmer Chris Matthews.
While many people in the industry harbour significant doubts about HTML5's potential for game development, Turbulenz co-founder and COO Gavin Shields believes that the ability to "convince and recruit" people with so much experience validates the company's direction.
"It's given us a big lift," he said, in an exclusive interview with GamesIndustry International. "The reason we have confidence in what we're doing is that our tools are built for professional game developers, to allow them to continue making professional quality games.
"Seeing a lot of our friends go over to iOS was a bit like watching them hurl themselves into a storm. It was so crazy and so dangerous"

Adam Langridge, Turbulenz
"To date, a lot of the HTML5 stuff you might have seen hasn't been from that professional development community; it's been from experiments, and some web developers. Having [Rob, Adam and Chris] here, in-house, is really going to set us up well for the end of this year, whenever we release the first versions of the games we're working on."
The Turbulenz offering is composed of three distinct parts: an SDK for building HTML5 games, a development hub that allows its community of developers to rapidly refine and iterate, and a consumer site (still in beta) that Shields believes will become, "the best online gaming experience." Turbulenz also allows royalty-free use of its tools for the development of games on other platforms, in an effort to raise awareness of both the company and the promise of HTML5 in general.
For Langridge and Wyle, their interest in HTML5 started around a year ago, when a colleague showed them a version of Populous running in a browser at one of Lionhead's "creative days." The seed was planted, but it wasn't until Langridge encountered Turbulenz and its SDK that HTML5 started to look like the next great evolution for game development - the results, he claims, "blew me away."
"I'm meant to be a grizzled game developer, and if I'm surprised at what I'm seeing in a browser, imagine if I could put some of my experience into that and make something as impressive - hopefully more impressive. Now seemed like the right time to make that same kind of dent in this market."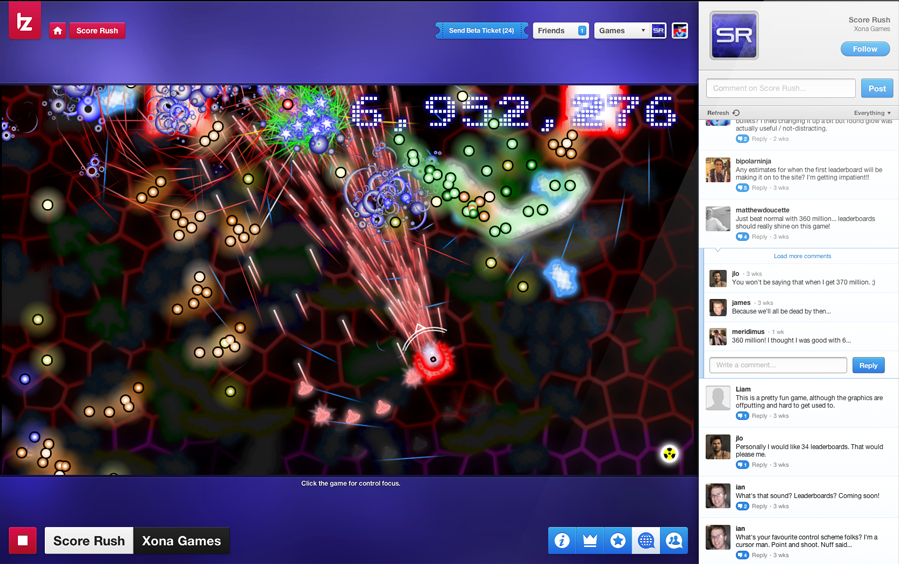 The "dent" to which Langridge refers is the one made by a good friend in the early days of iOS development. Even now, iOS is the default choice for console developers trying to beat a more independent path to success, but both Langridge and Wyle believe the days when that was a sensible decision have long since passed.
"A friend of mine went to iOS at the right time," Langridge stresses. "And it was the right time because it wasn't a flooded market, and the quality of the games was underwhelming... deeply underwhelming. That guy went in there with a bit of console know-how - that higher quality - and really made a dent in that entire market.
"I have other friends who, since then, have tried to do exactly the same thing, and they are no more or less talented, but they have had nowhere near the same impact... Seeing a lot of our friends go over to iOS was a bit like watching them hurl themselves into a storm. It was so crazy and so dangerous that it just didn't seem right to me. Whereas HTML5 seems like it's just about to happen."
"I looked into iOS, and I wanted to do something different, but it's largely populated with successful titles that are ultra-simple, dumbed down as much as humanly possible," Wyle adds. "And those seem to be a lot of the real successes. With my console development experience, that's not really what I want to make."
"Our tools are built for professional game developers, to allow them to continue making professional quality games"

Gavin Shields, COO, Turbulenz
This isn't the first occasion that Lionhead employees have left for pastures new in recent times, and the fact that three more have departed simultaneously is likely to stir the rumour mill into action. However, both Langridge and Wyle are emphatic in their affection for their former employer: it is, they claim, as great a working environment as it's possible to find in the "increasingly unwieldy" landscape of console development, but the sweeping changes in the industry over the last five years have altered their personal relationship with gaming.
Once defiantly console focused in their habits, Langridge and Wyle now regard many console releases as time-consuming and "lonely." As with so many others, the plethora of new devices and platforms to arise in recent years has cast gaming in a new light, and HTML5 is now the best place to make a contribution to the future direction of the industry. Wyle cites a quote from the Canadian ice-hockey legend Wayne Gretzky: "A good hockey player plays where the puck is. A great hockey player plays where the puck is going to be."
"I want to bring a certain amount of next-gen gaming to the biggest audience possible," says Wyle. "I want millions of people to play my games, and HTML5 is device agnostic - as long as you've got a device with a browser you can play the game that we put out there."
For any developer contemplating HTML5, connectivity across any device that supports a browser and the easy access that having a URL as a delivery mechanism brings are surely the most powerful lures. HTML5 games have the same potential for virality as the early days of Facebook, only without the restriction of needing to be played on a PC. You send your friend a link, they click on it, and they're immediately in a multiplayer experience: "Forget lobbies, forget waiting around trying to connect, they're in and playing."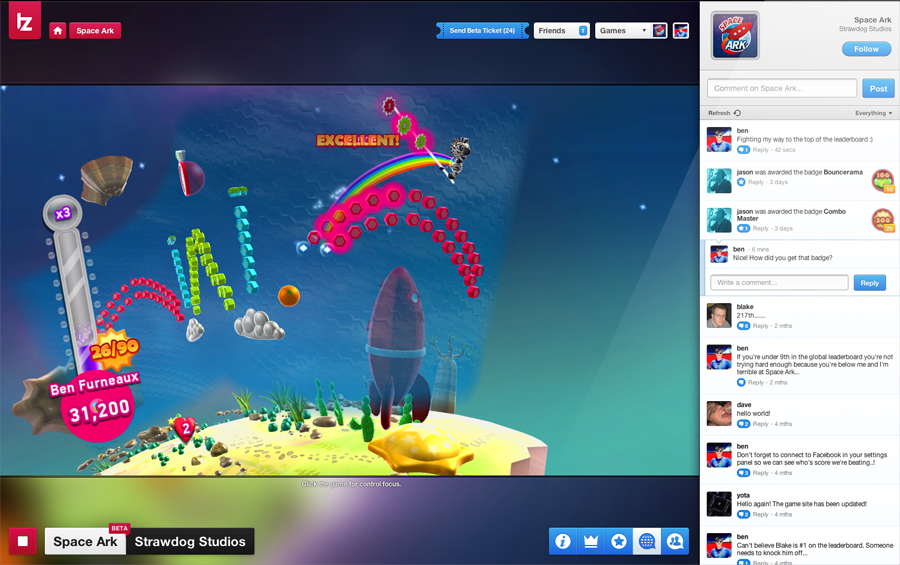 However, as console developers with more than ten years of experience, it's the efficiency of the Turbulenz SDK and hub that really makes the difference. Langridge was instrumental in developing Lionhead's culture of "rapid prototyping," but his first encounter with bug-fixing at Turbulenz left him "bouncing up and down" in his chair at its simplicity.
"It's the difference between compiling code and just hitting refresh in your browser," he says. "We get ten times more stabs at getting things right every day, so in the first few weeks of making our new game we've had as much progress as we could have expected in two months in console development."
"Adam can publish a version onto the local hub in seconds. And then I can play his version, I can play my version, I can make changes to that version and see them instantly," Wyle adds. "That iteration time, in console development, I might spend a day tuning something, Adam might spend a couple of days coding, we'd spend a while building to make sure it works, we get it on the console, we play it, we feed back, and then begin the whole process again.
"We get ten times more stabs at getting things right every day, so we've had as much progress in a few weeks as we could have expected in two months in console development"

Adam Langridge, Turbulenz
"That's one of the things that's wrong with console development. You start a project with a two or three year dev cycle - and that's getting longer now - and for a large part of it you're working in a vacuum. You've got feedback from play-testing and marketing, but you're never quite sure until the day of release. We can release something on our preview site, in an unfinished state, and get community feedback on features, on the overall idea, then change things the next day and get a a new version on, or a couple of new versions to do some A/B testing. That's unheard of in our industry."
But right now, to the dissenting voices rallying against HTML5, compelling games are equally unheard of, and I hear few arguments against that idea from Langridge, Wyle or Shields. Indeed, it's the very problem Turbulenz is intent on solving, and, as with iOS, the rewards for the company that does will be great.
"Apple makes most of its money from the sale of hardware," says Shields. "They want lots of choice, lots of content, and it doesn't matter to them so much who that's from or what that is. So I can't see how, in a year's time, it won't become even more difficult to be discovered, even more saturated, and even more difficult to make money on a platform like iOS."
For Turbulenz, if you're developing for iOS or Android you're playing where the puck is; HTML5 is where the puck is going to be.
To read our in-depth examination of HTML5 and competing browser technologies, follow the link. For more information about Turbulenz and its SDK, click here.