Limited Run launches book publishing imprint
Press Run to release games-related books every month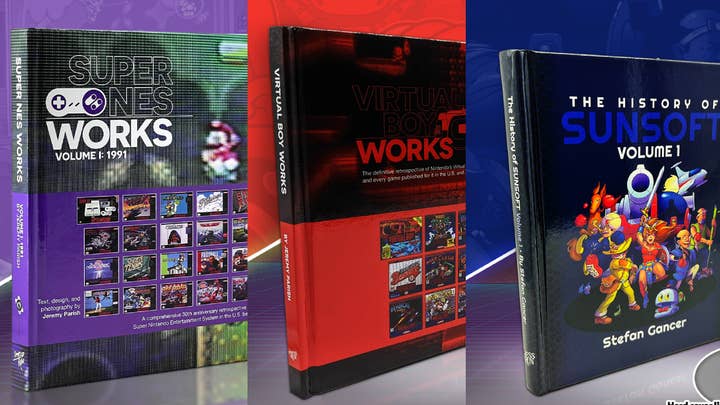 US-based collector's editions publisher and distributor Limited Run Games has announced the launch of its own book publishing imprint, called Press Run.
The book publishing label will be led by Limited Run's media curator Jeremy Parish, former editor-in-chief at USgamer and senior creative director at Greenlit Content, and Jared Petty, currently senior editor and project manager of publications at Limited Run and former IGN senior editor.
Press Run will be publishing games-related books every month, with the first title being "Limited Run: The Complete Run Vol. I", dedicated to the publisher's own games between 2015 and 2016.
Upcoming titles include retrospectives dedicated to the Virtual Boy, Japanese publisher Sunsoft, or games released on the NES in 1987, among others.
Limited Run was already selling some retrospective books on its store as part of its offering, including a book dedicated to PlayStation that will be re-printed following the launch of Press Run.
Petty said the goal is to help "authors share their passion for games with larger audiences," while Parish commented: "Our long-term goal with Press Run is to create an ever-growing library of great books covering a wide array of topics, across a variety of formats and styles by a diverse lineup of authors. Press Run will exist to keep great books in circulation for as long as people want to have them."
Limited Run Games was acquired by Embracer back in August. Earlier this year, the publisher announced the opening of its first retail store, in North Carolina.