Lego Dimensions, Mad Max drive WBIE to growth
Continued sales of Mortal Kombat and Batman: Arkham Knight helping push Warner Bros' game division to a record year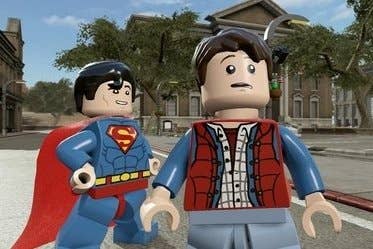 Not even the continued difficulties of Batman: Arkham Knight's PC version can bring down Warner Bros. Interactive Entertainment this year. Parent company Time Warner Inc. today reported its results for the financial third quarter, making repeated mention of its game division's performance so far.
Revenues for the Warner Bros. division (which also includes the company's broadcast TV business) were up 15 percent to $3.2 billion for the quarter, with operating profits up 62 percent to $148 million. The jumps were attributed both to the performance of new TV shows like Blindspot and Supergirl, as well as the launch of games like Lego Dimensions and Mad Max. The publisher's two biggest hits this year, Arkham Knight and Mortal Kombat X, also continued to perform. The company said through the first nine months of the year, WBIE has been the top US game publisher, and Mortal Kombat X has been the #1 game.
Time Warner as a whole saw revenues up 5 percent to $6.6 billion, with net income up 7 percent to $1.04 billion.
"Our revenue growth was led by Warner Bros. and Home Box Office, and illustrated how our investments in great content have been paying off in our traditional television businesses, as well as in newer areas such as videogames," Time Warner chairman and CEO Jeff Bewkes said.