Brandon Beck: "E-sports will be an Olympic event in my lifetime"
Riot Games co-founder believes games should be part of Games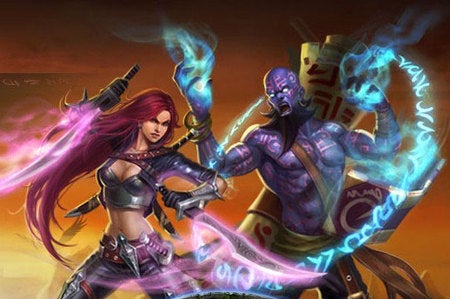 Riot Games co-founder Brandon Beck believes that the popularity of e-sports could grow to the point where games like League of Legends are played at the Olympics.
Speaking to GamesIndustry International at Gamescom, Beck discussed the flourishing pro-gaming scene around Riot's free-to-play hit League of Legends. Riot Games has established a "Championship Series" of e-sports events, with prizes in the millions of dollars. According to Beck, the goal is to create "an ecosystem" where pro-gamers ambitions can become a reality.
"We don't have our sights set on replacing soccer right now, but we definitely think that e-sports has a place as a large, important, mainstream competitive activity," he said. "I fundamentally believe that e-sports will be an Olympic event in my lifetime."
However, to reach that point, Beck believes that the many industry companies now showing an interest in e-sports need to back it up with commitment to creating a sustainable infrastructure for it to thrive.
"It's important for companies to not just say they're excited about e-sports, but to actually make commitments: from a development standpoint and from a financial standpoint," he said. "These players have to make a massive commitment to become pro-athletes, so there has to be a viable career path for that to grow into anything."
After a strong start in the Quake era, the growth of e-sports in Europe and the US was stalled by a combination of network issues - latency, pings, etc. - and the fact that most games didn't involve multiplayer.
In countries like Korea, where the culture is built around LAN gaming in PC cafes, e-sports have been very popular for many years, and the network infrastructure in other markets is now at a comparable level. For Beck, the demand has always been there, and the conditions are now right for a worldwide growth.
"The innovation going forward in e-sports is all going to be around the quality of broadcasts, the quality of live events, the quality of the leagues themselves," he said.
League of Legends was recently named the most played PC game in the world, and is currently expanding into emerging markets like Russia and Brazil.