Leaf Mobile: Kings of Green Mountain
Darcy Taylor on building a thriving business in the "green games" market, and what the $159m acquisition of East Side Games means for Leaf's future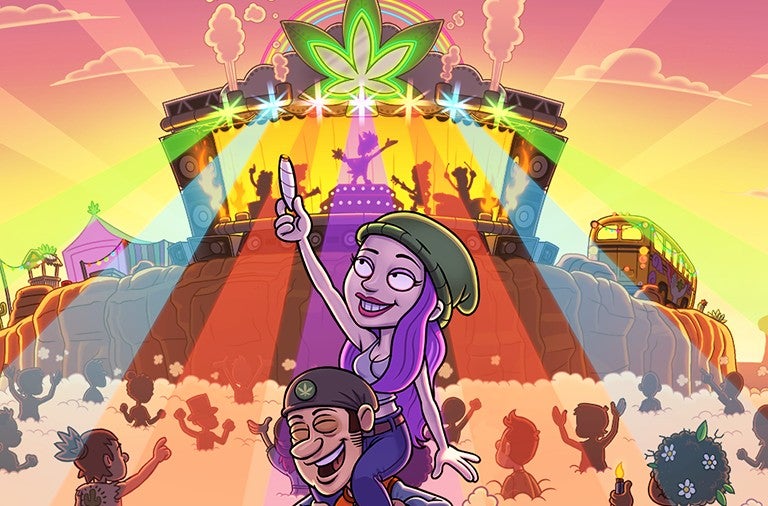 In an industry defined by accessible tools and open storefronts, it's inevitable that some companies escape the notice of the press. There are simply too many developers and too many games to know them all, which is why journalists gravitate towards success stories -- those that have found and served a market well enough to make some noise.
All of which makes Leaf Mobile's absence from the pages of GamesIndustry.biz difficult to understand. Founded in 2010, the Vancouver-based firm has built a thriving business with tens of millions in annual revenue, a team of more than 150 people, and even floated on the TSX Venture Exchange, all without a single article in our archive. Indeed, it took this week's eye-catching CAD $159 million acquisition of East Side Games for our official record of Leaf Mobile to begin -- the very point at which it became one of the largest free-to-play mobile publishers in Canada.
All of this makes Leaf Mobile hard to miss, but the nature of its products makes it even harder: the Bud Farm franchise now spans four games, all themed around the growth and (increasingly legalised) trade of marijuana.
According to Darcy Taylor, co-founder and CEO of Leaf Mobile, this focus on what are officially termed "counterculture games" has its roots in his time in IMG's Action Sports and Entertainment division. While there, he saw the potential for "underground" sports like MMA and skateboarding to grow from niche to mass appeal -- all driven by relatively small but highly engaged audiences.
"I would argue it's an absolute hack of the industry that we've found... The math just comes together and works"
"We [Leaf's co-founders] wanted what we refer to as underserved audiences, who when engaged in a game or property not only played often, but played over a long period of time," he says. "So when we looked at it, we were looking for IP, we were looking to put it on a mobile hub, because it was the easiest and most effective way to be able to reach that audience."
The company started with Bud Farm in 2010, when there was no product like it in an increasingly busy marketplace. While Taylor makes no secret of the personal resonance of counterculture themes to Leaf's co-founders, it also proved to be a smart approach to fighting the rising cost of user acquisition. In simple terms, people who are invested in the culture of marijuana tend to be drawn to entertainment where it plays a central role -- it is true in books, music and movies, so it was likely to be true in video games
"I mean, most of us, we want to make games that we want to play," Taylor says. "I would argue it's an absolute hack of the industry that we've found... We're not playing with the Taylor Swifts of the world, where yes, you might get an organic hack on the UA, but you're gonna pay for it on the other end... The math just comes together and works.
"People do want it, and people will find it if we put it out there. The data people just weren't willing to take that leap."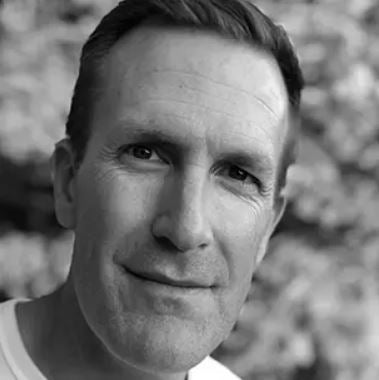 The "data people" is a reference to the majority of other games companies at the time, which were clearly reluctant to explore the themes on which Leaf Mobile built its success. The fact that there was a market for "green games" seems obvious in retrospect, but the generally held view of the mobile market was a mass audience of casual players. Dealing with edgier material, it could be assumed, risked alienating potential customers -- and potentially the platform holders themselves.
"When we started this, we were truly pioneering and blazing new trails," Taylor says. "We were working with the platforms and educating them about what we were doing, how we were doing it, to stay within their goals... We found a way to marry the delivery of the content in a way that sort of checked the boxes for all who are participating."
That Leaf Mobile has been publishing games like Bud Farm on the App Store and Google Play since 2010 is remarkable. Content guidelines for mobile apps have often been the subject of scrutiny in the press, with games as diverse as Papers Please and The Binding of Isaac, on subjects as wide-ranging as civil war and sex education, encountering serious problems in being allowed on the storefronts.
Over time, as marijuana has been legalised in various regions of the world -- Canada and North America perhaps more than anywhere else -- Leaf Mobile's counterculture themes have become normalised. "Things that were edgy five years ago, people don't even look at now," Taylor notes, but the steady march of history isn't the only factor in products like Bud Farm finding a home on mobile.
"We're incredibly transparent on what we're doing and how we're portraying the themes within the games"
"We've had very strong working relationships with both the platforms," Taylor continues. "We're incredibly transparent on what we're doing and how we're portraying the themes within the games, and we continually err on the side of, I'll say, conservative.
"What we always come back to is, does this help build our narrative in the game? Does it provide more player enjoyment? Or are we just trying to do something that's edgy, and isn't a benefit? I think that's been proven to be very successful, and it's been respected by the platforms.
"The fact that you're not just making a quick, controversial play at being edgy is actually what allows you maybe a little bit more leeway in that respect. You're making a good quality product for the store that actually carries some weight in terms of getting out there."
Ultimately, this strategy allowed Leaf to grow enough to consider a public flotation, inspired by the trajectory of Scandinavian companies like Stillfront Group and Embracer Group. The normal route for Canadian games companies was VC investment, Taylor says, but that was generally because of "minimal resources." The success of Bud Farm meant Leaf had more options.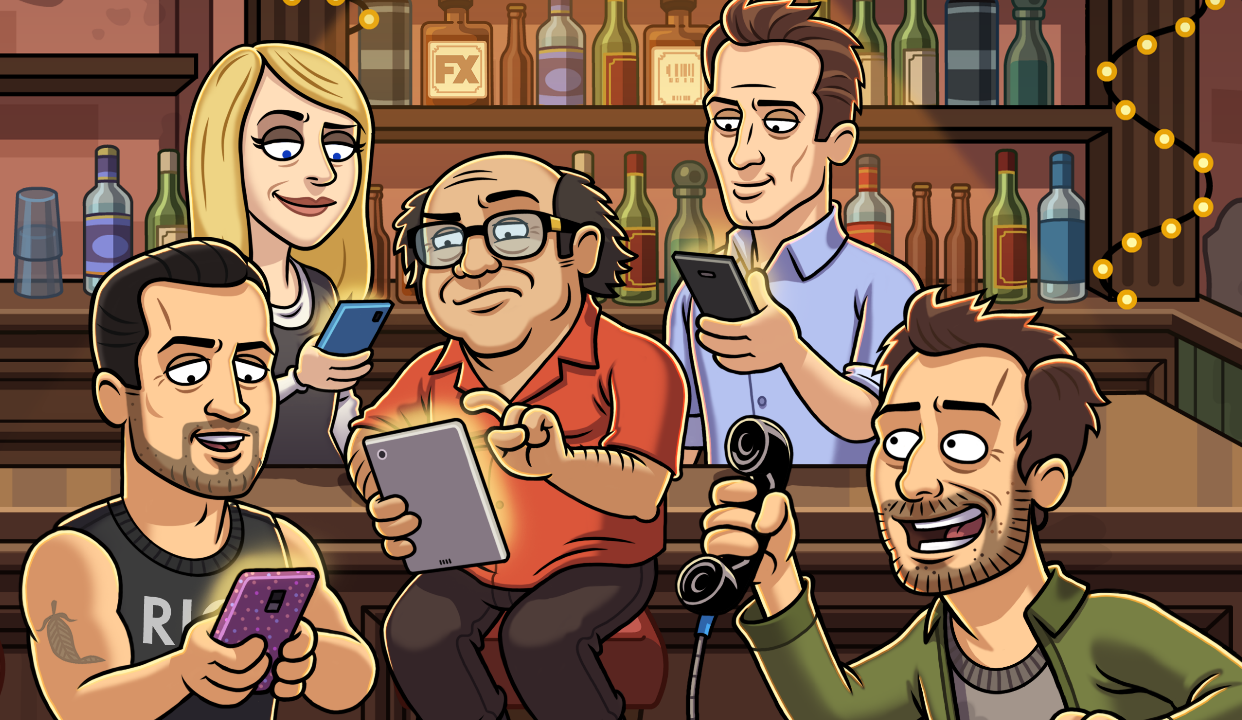 "We felt that we had enough momentum as an independent, profitable standalone studio that it made sense for us to enter the public markets -- to basically unlock access to capital, and allow us to... look at M&A and potential expansion going forward.
"The advantage that we've had is the fact that, in Canada, there is a dearth of publicly traded mobile gaming companies. In fact, I can count them on one hand, and certainly none of the revenue and scale that we have."
"Our view of going forward is making smaller bets on like-minded teams that are trying to push the envelope in the space"
That decision made a deal like the East Side Games acquisition possible. In turn, the closure of the East Side deal has allowed Leaf Mobile to "graduate" to the full Toronto Stock Exchange. It is now open to new sources of capital -- institutional investors, pensions, and so on.
In addition to East Side's portfolio -- which includes games based on cult TV shows like Archer, Trailer Park Boys and It's Always Sunny In Philadelphia -- the acquisition also covers ownership of the IdleKit platform. Taylor describes IdleKit as "a tech overlay for Unity that allows you to build idle games very simply, faster, cheaper." Leaf built its own games with East Side's tools, and it will be licensed to other studios as part of the company's future growth strategy.
"[We] loved it so much, we decided to buy the company," Taylor jokes. "We'll play in a space and utilise our IdleKit partnerships as an incubator or an early identifier of team talent... Our view of going forward is making smaller bets on, as we say, like-minded teams that are trying to push the envelope and do new things in the space.
"We know this area better than anyone, and we truly want to build on our strengths. We have an untapped potential with our tech platform to allow us to unlock new studios on a consistent and growing basis."
From its relatively small beginnings a decade ago, Leaf Mobile is now playing from a position of considerable strength. At the close of the East Side acquisition, Taylor says, it will be "the largest publicly-traded, free-to-play mobile game company in Canada, with a very solid portfolio of ten-plus games, and a very deep pipeline of new games launching in 2021."
"When we started, we thought it would work out well... but we didn't imagine in 2010 that we'd have a franchise in its tenth year, with Cheech and Chong coming on board," Taylor concludes. "It's done extremely well, to the point where the team refer to themselves as the Kings of Green Mountain."