Leaf Mobile confirms $125m acquisition of East Side Games
Canadian mobile firms join forces, Leaf to start trading on the Toronto Stock Exchange this week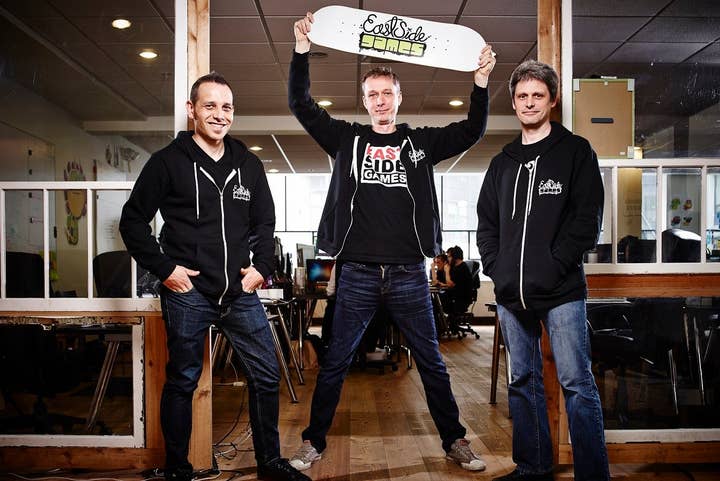 Leaf Mobile has confirmed the acquisition of East Side Games for CAD $159 million (USD $125 million).
The deal includes an initial payment of $19 million in cash and more than 444 million shares of Leaf Mobile stock, which until now has been traded on the TSX Venture Exchange.
The remaining value of the deal is tied to Leaf Mobile's revenue targets for the years ending February 5, 2022 and February 5, 2023.
Leaf Mobile also announced that, following the acquisition, it will start trading on the Toronto Stock Exchange -- effective from the markets opening on February 10, 2021.
East Side Games will continue to operate under the same name as a wholly owned subsidiary of Leaf Mobile. Both companies are based in Vancouver, Canada.
Once the deal is finalised, East Side Games chief product officer Jason Bailey will serve as chief revenue officer for Leaf Mobile. Bailey will also join Leaf's board of directors.
"By amalgamating our assets and talent with Leaf Mobile, we become one of, if not the leading, publicly traded mobile game company in Canada," Bailey said in a statement.
"Now, together with Leaf, we look to supercharge our game growth and secure new IP licenses, while adding bench talent and diversifying our successful game portfolio."
Darcy Taylor, CEO of Leaf, added that the company will "[continue] to add top-tier, like-minded studios to the Leaf Mobile family moving ahead."
East Side Games was founded in 2011, and has built its business through narrative-driven idle games based on TV licenses -- Archer: Danger Phone, The Goldbergs: Back to the 80s, It's Always Sunny: The Gang Goes Mobile, and Trailer Park Boys Grea$y Money among them.
Leaf Mobile is known for mobile games based on "counter culture" themes -- specifically the Bud Farm series, which is based on the legalised marijuana trade.
GamesIndustry.biz will publish a full interview with Leaf CEO Darcy Taylor this week.