Laura Fryer leading Epic Games Seattle
Microsoft Games Studios veteran and WB Games Seattle GM tapped for new studio working on Unreal Engine 4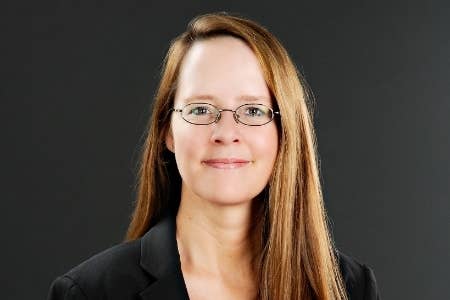 Epic Games today announced the appointment of Laura Fryer as general manager for its new Seattle studio. Fryer will oversee the studio's efforts working on the upcoming Unreal Engine 4.
Epic and Fryer have some history, as she was Microsoft Game Studios' executive producer for Gears of War and Gears of War 2. Fryer's experience with the Xbox maker extends well beyond the third-person shooter series; she was also a founding member of the Xbox project, and director of the Xbox Advanced Technology Group for the launch of XNA.
Since 2009, Fryer has been general manager at WB Games Seattle, managing the publisher's collection of internal studios (Monolith Productions, Snowblind Studios, and Surreal Software) in the Pacific Northwest. During her stint, those studios produced games like Gotham City Impostors, Lord of the Rings: War in the North, and the upcoming Guardians of Middle Earth. They also suffered repeated layoffs, including two rounds in the last 12 months, one in July and one in November.