Kongregate: HTML5 games can now "compete toe-to-toe with plugins"
After years of speculation, browser game platform believes HTML5's moment has finally arrived
Kongregate is making the case that HTML5 games are now comparable or superior to games made with Flash or other web plugins - the moment of realisation for a prophecy made all the way back in 2011.
A post on the Kongregate blog acknowledges the haste with which many declared HTML5 the future, even back when the technology, "was running into headwinds due to issues with performance and compatibility."
However, with the wider tech industry turning away from Flash, and the same trend happening to NPAPI plugins like Unity, Java and Silverlight, Kongregate has examined the relative performance of the three dominant formats in its catalogue of 100,000 games: HTML, Flash and Unity WebPlayer.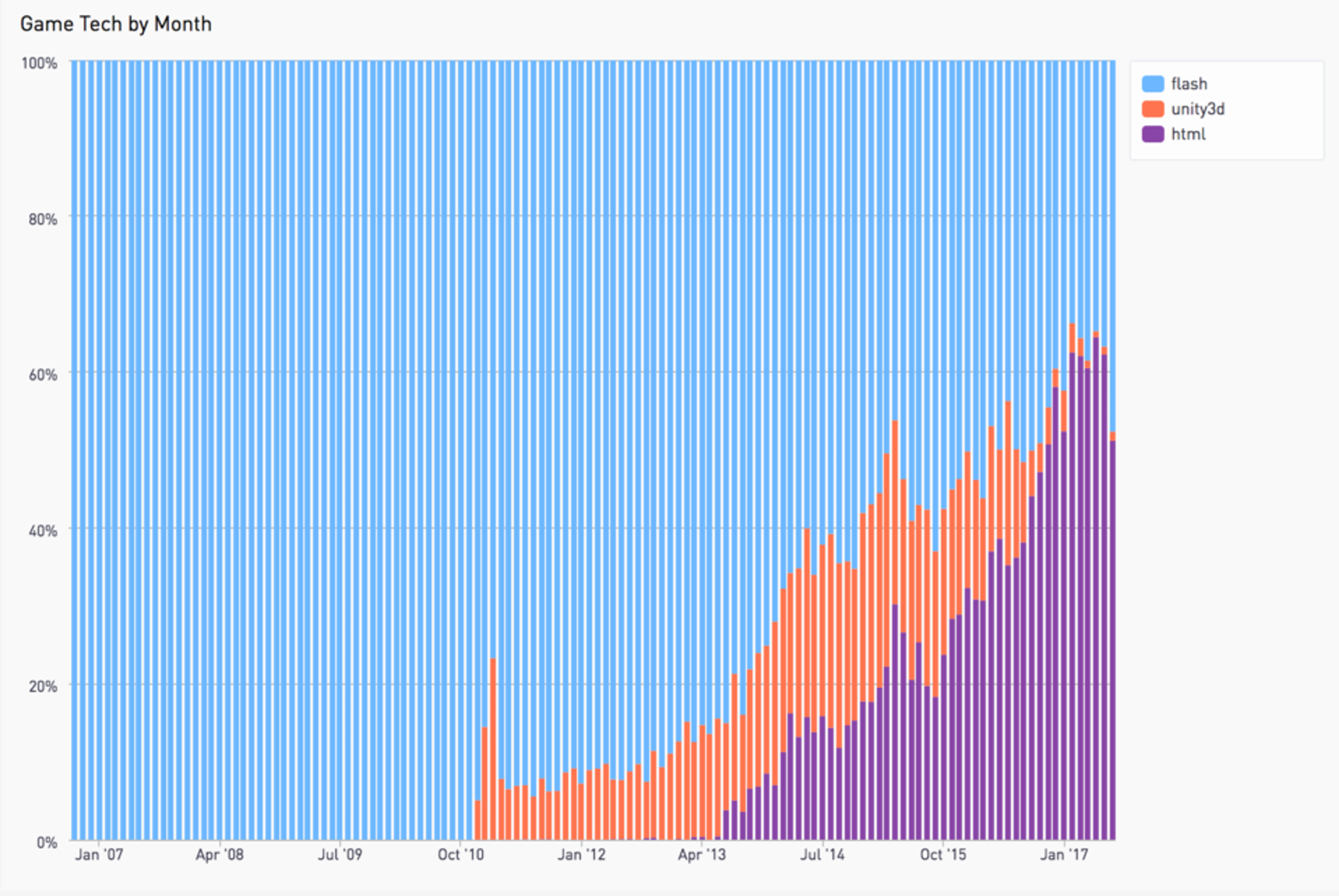 Kongregate was a Flash-only platform until 2011, when it started support for the Unity WebPlayer, with HTML5 following in 2013. In 2017, around 55% of uploaded games are HTML5, and that majority was even more pronounced when it filtered for the best games uploaded to the platform i.e. those rated 4.0 out of 5.0 or above.
The same was true when it analysed revenue earned through in-app purchases, only more so due to two of Kongragate's top grossing games - Tyrant Unleashed and Spellstone - being ported from Unity WebPlayer to HTML5 at the end of 2016.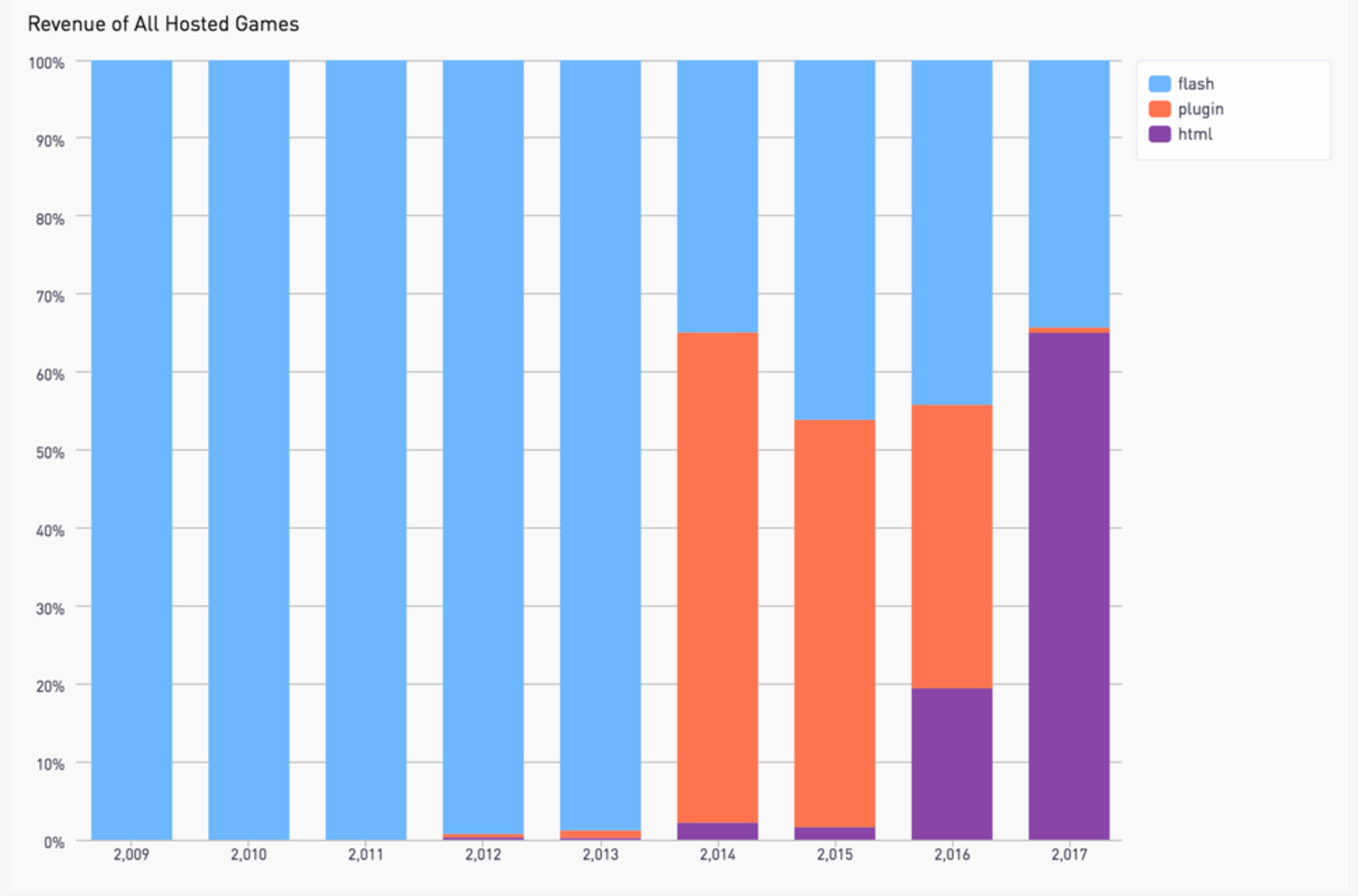 The decline of Flash, then, is no longer an issue for developers working with 2D browser games, and Kongregate believes that HTML5 will soon be able to rival the visual performance of Unity WebPlayer on 3D games.
"This is very exciting news for game developers... Developers no longer have to rely on 3rd party plugins to ensure that their games can be played. Additionally, with HTML5 working well in most mobile browsers too, cross-platform deployment can be done with a single version of a game instead of creating native apps for each platform.
"This technology has existed for a decade, but now it has reached a point that it can compete toe-to-toe with plugins."
You can read the full Kongregate report here.