Unity to drop Web Player support in March 2016
But: "Keeping this back catalogue of games playable is something we care about"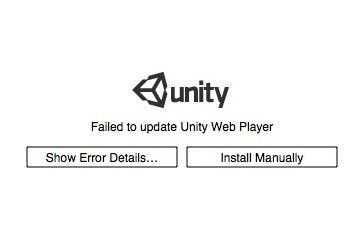 The Unity engine will no longer support its Web Player plugin starting with version 5.4, which is scheduled for release in March 2016
In a post published yesterday, Unity highlighted its lack of options, given the widespread move away from NPAPI plugins among the biggest browsers: Chrome has already abandoned support, Microsoft's new Edge browser has done the same, and Mozilla announced its intention to do so yesterday.
"Clearly, the web ecosystem is moving away from browser plugins and we are quickly approaching the point where no current browsers will still be able to run plugin content," the company said. "Given this outlook, Unity is diverting resources into alternative web technologies and will begin the end-of-life process of the Unity Web Player plugin."
Versions 5.2 and 5.3 of the Unity Engine will still allow Web Player content to be published, but support will disappear entirely with 5.4. At that point, Unity developers will have to use the engine's WebGL export, which is still in the preview phase but doesn't require a plugin.
However, the company emphasised the difference in the performance of the Web Player versus WebGL, in order to manage the expectations of developers making the transition. "We are working closely with browser vendors to make sure this gap becomes as narrow as possible, but there are some limitations which are defined by the platform - such as restrictions on the networking protocols you can use, which are mandated by security concerns," the company said.
Unity also has one eye on preservation, acknowledging the issue of losing so much creative work with the shift in technologies.
"Unity deeply understands the importance and historical relevance of Web Player powered games and keeping this back catalogue of games playable is something we care about. We have formed a working group to investigate alternative technical solutions and will update the community as we progress."