King's profit jumps 142% in first quarter
Income was down, however, compared to the previous quarter thanks partly to marketing for the launch of Farm Heroes Saga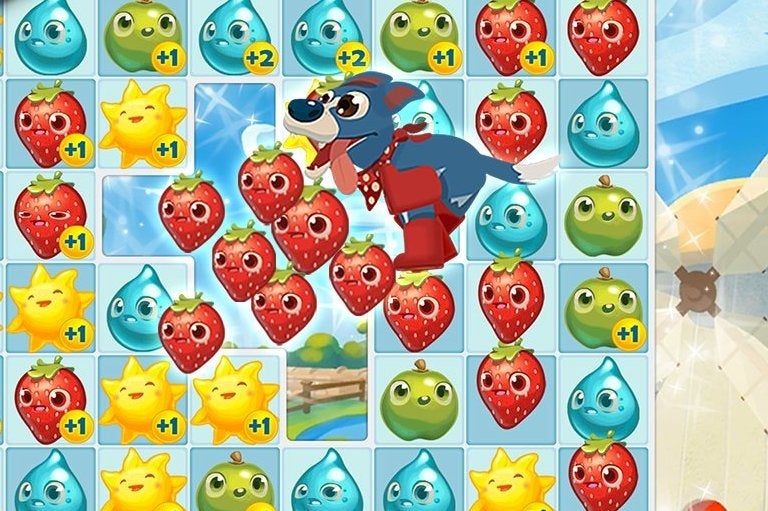 In its first earnings statement since stumbling out of the gate with its IPO, King saw its profit decline 20 percent from the previous quarter, but year-over-year the company's income was up 142 percent to $127 million. Revenue also jumped 195 percent to $607 million for the first quarter.
Importantly, King is beginning to see results from diversifying its portfolio. During the first quarter, three King games were top 10 grossing games on the Apple App Store, Google Play Store (US) and Facebook (worldwide) - King noted that Farm Heroes Saga led the way as games other than Candy Crush Saga increased to 33 percent of first quarter gross bookings (up from 22 percent in the previous quarter).
It's also worth noting that King was able to expand its reach, as Daily Active Users (DAUs) increased by 297 percent to 143 million in the first quarter of 2014 (up 15 percent from the fourth quarter of 2013). Monthly Active Users (MAUs) increased 249 percent to 481 million in the first quarter of 2014 (up 18 percent from the fourth quarter of 2013). Furthermore, monetization has improved with the growing user base. Monthly Gross Average Bookings per Paying User (MGABPPU) increased 13 percent to $18.02, while Monthly Unique Payers (MUPs) in the first quarter of 2014 grew 190 percent to 11.9 million.
"We are pleased with our first quarter 2014 results and are executing on our plan to build a strong portfolio of games," said Riccardo Zacconi, CEO of King. "Our existing titles are performing well, and with the strong performance of Farm Heroes Saga following its January mobile launch, we had three games in the top 10 grossing games list on all major platforms for the first quarter. With the massive reach of our player network, our existing portfolio of highly engaging games, and our development plan for additional games well underway, we are well-positioned for gross bookings growth and diversification in 2014."
Investors don't seem to be showing a lot of confidence in King despite the positive quarter. As of this writing, King's stock is trading down nearly nine percent at $17.13.