King's profit and sales fall in 2015
Full-year results for the Candy Crush company show profit down 10% with revenues dipping 12%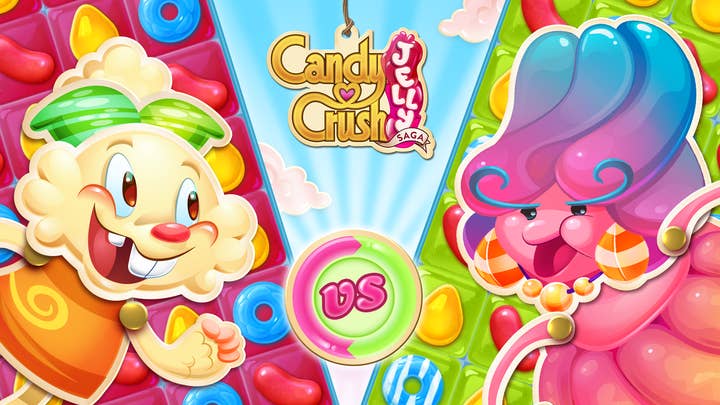 Activision Blizzard's acquisition of King Digital Entertainment is expected to close this month, but for now we get to examine another fiscal report from the Candy Crush maker. Unfortunately for King, the numbers were mostly down across the board, with full-year profit falling 10 percent to $517 million and revenues down 12 percent to $2.0 billion. Gross bookings were down 10 percent as well, coming in at $2.1 billion.
Looking at the fourth quarter that ended on December 31, 2015, King said total revenues fell 16 percent to $461 million as profit fell 36 percent to $91 million. Gross bookings fell 13 percent, totaling $509 million.
King explained in its press release, "The year over year decreases in both gross bookings and revenue were primarily due to lower gross bookings from our more mature games, in particular Candy Crush Saga, partially offset by increased gross bookings from our newer games, in particular Candy Crush Soda Saga. Additionally, no new franchise games were launched in 2015, as compared to three franchise games launched in the prior year. New franchise games tend to offset declines in our more mature games. The decrease in revenue also reflects a higher sales tax related to the value added tax legislation in the European Union effective in 2015, and sales tax provision reductions in other jurisdictions in 2014."
Anyone who keeps an eye on App Annie's mobile charts can see that Candy Crush still ranks well each week, and the franchise certainly played a key role in padding King's bottom line throughout 2015.
King CEO Riccardo Zacconi said, "Our fourth quarter 2015 results reflect our continued execution on our franchise strategy. For the fourth consecutive quarter, both Candy Crush Saga and Candy Crush Soda Saga continued to rank within the top 5 grossing games in the Apple App Store and Google Play Store in the U.S. We are also pleased to have launched the third installment of the Candy Crush franchise, Candy Crush Jelly Saga, which introduces new challenges and game modes, including our first 'boss mode', to offer our players another fun way to play one of the world's most popular games."
Guidance was not provided for the next quarter or year ahead, which likely means we'll have to glean King's performance from Activision Blizzard's next fiscal report. Time will tell if that monumental $5.9 billion purchase price was worth it for Activision.