King, Blizzard push Activision Blizzard to Q3 growth
Candy Crush and Diablo divisions each show 22% revenue gains as Call of Duty segment slides 17%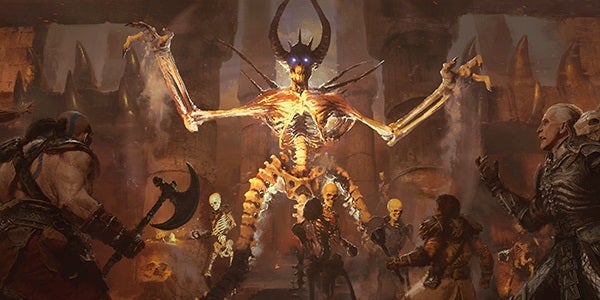 Activision Blizzard today reported its third quarter financial results, showing a sales drop for the Call of Duty-driven Activision division that was offset by gains in the Blizzard and King segments.
For the three months ended September 30, Activision Blizzard reported revenues up 6% year-over-year to $2.07 billion, with net bookings up 6% to $1.88 billion.
The bottom line also nudged upward, with net income up 5% to $639 million.
The biggest gains were reported by the King division, which saw its flagship app Candy Crush grow 20% year-over-year while its segment net revenues rose 22% to a new quarterly record of $652 million.
Blizzard segment net revenues were also up 22% to $478 million, driven in large part by the launch of Diablo 2: Resurrected.
However, the Activision segment dominated by Call of Duty posted net revenues down 17% year-over-year to $641 million
"Segment revenue was lower year-over-year in the third quarter due to the launch of Tony Hawk's Pro Skater 1 + 2 in the year ago quarter and declines in Call of Duty against a quarter that benefited from shelter-at-home mandates and the early ramp of Warzone," the publisher said.
One place where Activision is outperforming its sister segments is in monthly active users, with the Call of Duty division seeing MAUs up 7% year-over-year to 119 million. Blizzard's MAUs dropped 13% to 26 million, while King's were down 2% to 255 million.
Overall, Activision Blizzard saw its MAUs flat year-over-year at 390 million, and the lowest result of the past four quarters.
"I'm pleased to report strong third quarter results ahead of our prior outlook," Activision Blizzard CEO Bobby Kotick said. "We are excited about this week's Call of Duty launch and expect continued success in the fourth quarter."
For the fourth quarter, Activision Blizzard is forecasting net revenues down 16% year-over-year to $2.02 billion and net bookings down 9% to $2.78 billion, with earnings per share down 17% to $0.54.
The company also reiterated its recently unveiled new workplace policies and commitment to a safe and inclusive work environment after a wave of lawsuits centered on allegations of discriminatory practices at the publisher.