Kim Kardashian earned 54 per cent of Glu's revenue in Q3
"We expect to generate more revenue in the second half of 2014 than we did for the entire year of 2013"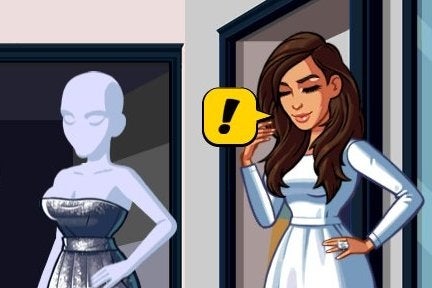 Glu Mobile's hit Kim Kardashian mobile game pushed the company to a record quarter, representing 54 per cent of its best ever revenue.
In the third calendar quarter, Kim Kardashian: Hollywood earned $43.4 million of Glu's $83.6 million non-GAAP revenue, which was up 270 per cent year-on-year. GAAP revenue for the period was $64.8 million, versus $21.7 million in the third quarter of 2013.
To put that in context, Glu's next biggest earner was Deer Hunter, which generated $9.9 million in revenue. However, that sort of success has come at a certain price for Glu, with quarterly Platform Commissions and Royalties nearly doubling to $15.3 million in the last year. In addition, Sales and Marketing expenses have almost tripled, from $5.3 million to $15.3 million.
As a result, non-GAAP net profit for the third quarter was $17.5 million, compared to a net loss of $4.7 million last year. GAAP net income was $10.6 million, versus a loss of $8 million last year.
"Front and center is a tremendous performance of Kim Kardashian Hollywood, which continues to be the top grossing game in our portfolio," said Glu CEO Niccolo de Masi in a call with investors. "I believe that we are just scratching the surface on what we can do in partnership with Miss Kardashian-West and we have extended our exclusive partnership out until 2019."
And Glu is entirely sincere in its belief that there is more potential in the Kim Kardashian brand, highlighting to investors the game's "relatively modest" number of installs compared to other titles in its portfolio. Right now, the game's earning power is based around high conversion and retention, but Glu stated that it can grow by targeting new demographics.
Glu expects to earn between between $225.5 million and $230.5 million in non-GAAP revenue by the end of the year, keeping between $22.1 million and $24.1 million in net income.
CEO Niccolo de Masi said: "To put our growth in perspective, we now expect to generate significantly more revenue in the second half of 2014 than we did for the entire year of 2013."