Ken Rolston joins Hinterland for The Long Dark
Elder Scrolls veteran will also continue to work for Turbine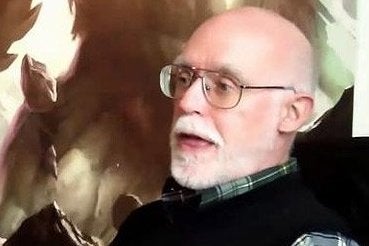 The veteran RPG designer Ken Rolston has joined Hinterland to work on its survival sandbox game, The Long Dark.
Rolston is best known for his contributions to Bethesda's Elder Scrolls series, working as lead designer on both Morrowind and Oblivion. More recently, he worked on Kingdom's of Amalur: Reckoning for the ill-fated 38 Studios, before joining The Lord of the Rings Online developer Turbine as director of design in 2012.
Hinterland founder Raphael van Lierop confirmed that Rolston will work for Hinterland as its "designer-in-residence." He will also continue to consult for Turbine.
"The moment I saw Raphael's early concepts for The Long Dark, I was fascinated. Humbled. And desperately wanted to be involved," Rolston said, as quoted by IGN. "And as the concept flowered, I only became more desperate. Now we've found a way to make it work. And all I have to do is struggle to be worthy of the honor.
"I have the experience, the ambition, the hunger. Now I simply have to find something new and valuable to add to this inspired game."