Hinterland's future plans include movies, publishing, and The Long Dark 2
At Reboot Develop Red, Raphael van Lierop described the four pillars that will support the Canadian studio's future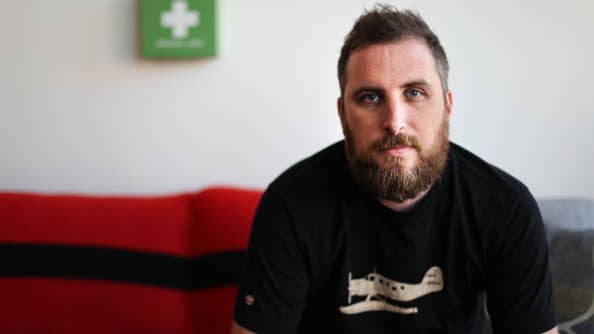 Hinterland Games will create both film and publishing units as part of its growth plans, fuelled by the success of its restrained, atmospheric survival game The Long Dark.
Speaking in an onstage interview with GamesIndustry.biz, Hinterland CEO Raphael van Lierop spoke in detail about the company's growth strategy. While the Canadian studio is still working on The Long Dark's five-part story mode, Wintermute, van Lierop admitted that the 40 people he now employs demand a plan that goes beyond just shipping the fourth and fifth episodes.
"Every studio has to think about what the next project is going to be," he said. "I would be lying if I said I wasn't thinking about that."
But Hinterland's next step is more than just a new project. It involves four "categories of business" that the studio wants to explore -- of which The Long Dark is only one. With 3.3 million copies sold and a strong community built up over more than five years of constant development, Hinterland's first IP is in good health. There is demand for more content, van Lierop said, but the studio will have to raise its ambitions in order to build on its current position of strength.
"The next iteration of The Long Dark would have to be an order of magnitude more impressive than what we've done"
"I think that, in all likelihood, there will be a Long Dark 2 at some point," van Lierop continued. "My feeling is, at the place we're in as an industry right now, and the size that we are as a studio, we have to be brave and take a bigger step forward again. I don't think we can afford to stay where we are right now.
"I think if we launched The Long Dark today, it wouldn't be as successful as it was years ago. So the next iteration of The Long Dark would have to be an order of magnitude more impressive than what we've done. That's going to take some time to get to."
Van Lierop has previously hinted at a plan to take The Long Dark beyond its frozen, wintery setting and into spring, summer and autumn. When asked if this was still the structure for the IP's future, he was knowingly vague, but he made it clear that Hinterland is far from finished.
"I've never seen The Long Dark as a winter IP, particularly," he said. "You can extrapolate from that what you will. I think there's a lot more stories to tell in The Long Dark, so we will keep building it, and at some point we will have a new game to sell -- a new Long Dark game to sell... The Long Dark is a lot more than you see right now."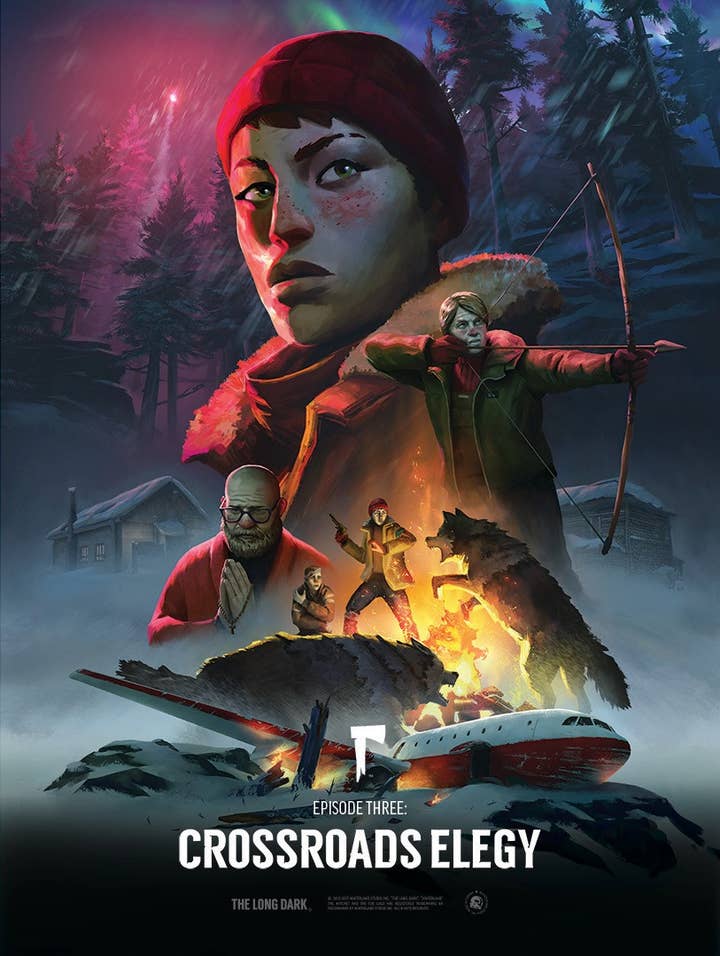 The second pillar will be creating new IP, which has always been at the core of what van Lierop wanted to achieve with Hinterland. It has been working on a single game since it was founded seven years ago, but it was never intended to be a one-project studio.
"We need to make new things," van Lierop said. "We're incubating a couple of new IPs as well. They're both pretty early in the process, but you'll probably start hearing more on them next year.
The third and fourth pillars van Lierop mentioned are more intriguing, as they suggest a fundamental shift in the nature of Hinterland as a business. One relates to the film adaptation of the game, which was first announced in July 2017. It is the realisation of van Lierop's longstanding ambition to make a "cross-platform IP," and he intends to retain as much control over its direction as possible.
"We're building an actual business entity around The Long Dark film," van Lierop said. "We're not doing the traditional IP licensing thing, where we license the IP to a film studio... We all know how that typically turns out.
"We're trying to build the capability internally to manage the development of a film project ourselves"
"Instead, we're trying to build the capability internally to manage the development of a film project ourselves... so we can stay in control of what's happening. I'm writing the screenplay for the film right now, and we will have a lot more control over the way the development takes place, which we wouldn't have had [with the licensing model].
"Now, it will be smaller scale project than it probably would have been if we'd signed up with a studio, but that's very much in keeping with our philosophy. I'd rather do something smaller that's true high quality, and true to our IP and what our community is looking for, than do some blockbuster."
The final pillar will be publishing, a space that van Lierop immediately acknowledged as crowded with companies much like his own -- small studios using the money earned and knowledge accrued from their own games to help other developers get new products to market.
"We don't want to just be there if we can't offer something unique," he said. "We've been talking about whether there's a role for Hinterland within the industry to help other developers achieve what we've been able to achieve with The Long Dark.
"We're looking at taking on a couple of projects as a publisher, I guess you could say, but almost more like an incubator; a couple of new teams that are creative, have great concepts, are very capable, but are also small and need money and need some help getting their game to market."
"There are a million other small studios being publishers... We want the projects we're working with to be ones that are spiritually aligned with the things that we're making, so that, ideally, when people see that Hinterland label they know what they're getting. They'll get a certain kind of experience."
GamesIndustry.biz is a media partner of Reboot Develop Red. We will attend the show with assistance from the organiser.