Keanu Reeves: "Games don't need legitimising"
Cyberpunk star praises the impact of games on performance capture, dismisses the notion that they need celebrity endorsement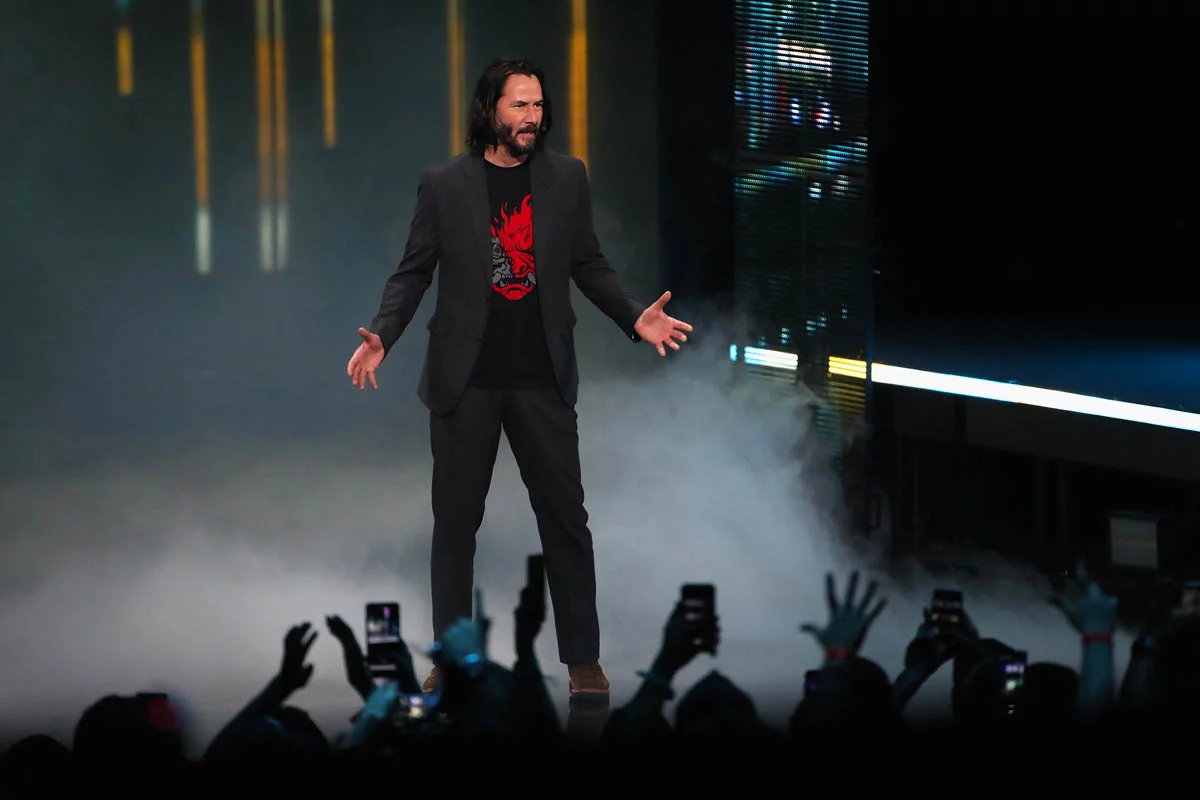 The surprise appearance of Keanu Reeves at E3 2019 -- not only in the trailer for Cyberpunk 2077, but also on the Xbox stage -- has been one of the highlights of the week.
The revelation of Reeves as Cyberpunk's Johnny Silverhand -- a moment that bagged CD Projekt Red a GamesIndustry.biz E3 Award this year -- is one of the most talked about moments of the show, and BBC Newsbeat were able to interview him about the role.
Reeves has been sworn to secrecy about the role, but has been able to share with his fellow celebrities that he'll be in an upcoming video game. When asked the reaction to this, he said it was met with positivity.
He was further asked whether the inclusion of Hollywood talent such as himself is needed to legitimise video games as a form of entertainment, but Reeves dismissed this notion.
"I don't think they need legitimising. If anything, I'd say it's gone the other way. It's more of the influence gaming's had on [Hollywood]."
He went on to discuss how the technologies between games development and films "have been talking to each other" and quoted Marlon Brando who said, regarding the Superman films, that now filmmakers could digitise his look and use it to create another performance, there was no need for him to physically be there.
"That idea of the technology of image capture and performance... We're seeing in Hollywood now so many performances where they're either ageing or making other performers younger," Reeves continued. Earlier he referenced the Marvel films where several characters have been aged or de-aged to suit the story.
"The elasticity of performance and time and what you look like and who you are. It's getting more complex."
Certainly, games development has contributed to the evolution of motion and performance capture, with most AAA games now using this technology to create the animations for their characters and having actors act out all the cutscenes with their fellow co-stars.
Similarly, games rendering technology has been used to create the fictional worlds on the silver screen. Epic Games has previously revealed Unreal Engine 4 was used to render scenes in Rogue One: A Star Wars Story.
Reeves has more work to do on Cyberpunk 2077 before the game arrives in April, although no details on what this entails have been given.