Julien Merceron leaving Konami - Reports
Worldwide technology director apparently parting ways with Metal Gear Solid publisher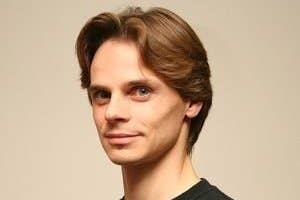 Konami appears to be losing another of its bigger name developers, as reports have surfaced that the publisher's worldwide technology director Julilen Merceron is parting ways with the company. Gameblog reported today that Merceron's departure was imminent, while IGN reported it had already happened.
An inquiry to Konami had not been returned as of press time.
The Gameblog report suggests that Merceron's departure is related to the publisher's declining interest in the console market, which is where Merceron has spent his career. Merceron joined Konami just under two years ago, assisting in development of the Fox Engine on which the company built Metal Gear Solid V and recent installments of Pro Evolution Soccer. Prior to that, he was worldwide technology director for Square Enix and held similar positions at both Eidos (before the Square Enix acquisition) and Ubisoft.
Merceron would add to a list of high-profile departures in the last two years, which have already seen Konami lose the services of Castlevania producer Koji Igarashi, Pro Evolution Soccer brand manager Jonathan Murphy, and Western-focused producer Tak Fuji. And of course, there's still the matter of Metal Gear Solid director Hideo Kojima, who is reportedly planning to cut ties with the publisher by year's end and has already seen his name stripped from Metal Gear Solid marketing.