Judge prepared to approve Activision Blizzard's settlement with EEOC
California DFEH objections dismissed as "simply inaccurate," $18 million fund deemed "fair, reasonable and adequate"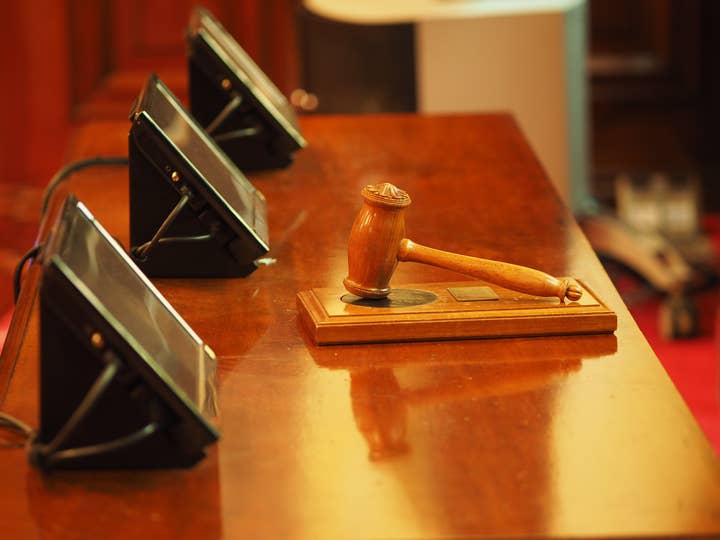 At a glance:
Settlement between EEOC and Activision Blizzard expected to be approved at hearing on March 29
Court believes $18 million fund and other provisions are "fair, reasonable and adequate"
DFEH objections to settlement described as "inaccurate, based on speculation" and case is outside of department's remit
The judge overseeing the case between Activision Blizzard and the United States Equal Employment Opportunity Commission is prepared to approve the settlement proposed by the two parties last year.
Axios' Stephen Totilo shared court documents showing Judge Dale S. Fischer plans to have a final hearing on the matter on Tuesday, March 29, where she expects to approve the proposal following "limited further argument" and court-requested revisions to the decree.
There will be no written decision, unless either Activision Blizzard, the EEOC or both request one.
The settlement was first discussed back in September, and followed the EEOC's own investigation into workplace issues at the Call of Duty publisher.
Under the terms of the proposed settlement, Activision Blizzard promised to create an $18 million fund to "compensate and make amends to eligible claimants," as determined by the EEOC.
The publisher also pledged to improve training tools to improve workplace policies and practices, hire an internal equal employment opportunity coordinator and bringing in a neutral- third-party EEO consultant approved by the EEOC.
The State of California's Department of Fair Employment and Housing objected to this agreement, claiming it would harm its own case against Activision Blizzard. One particular concern was that the settlement would release the publisher from further claims under California state law.
The DFEH attempted to block the settlement, but Judge Fischer ruled against this.
The Communications Workers of America union also objected, decrying the $18 million fund as "woefully inadequate."
During next week's hearing, Judge Fischer will allow the DFEH to make its final arguments but noted that: "The court is generally satisfied that both the monetary relief and the nonmonetary provisions are fair, reasonable and adequate."
She went on to clarify that the settlement does not allow for the destruction of documents, something Activision Blizzard was accused of in an expanded lawsuit last year.
Fischer added: "The parties have not specifically responded to the DFEH's objections, though the court notes that many of the statements in the objections are simply inaccurate, based on speculation, or otherwise address issues that the DFEH should not be concerned with."
In terms of whether the settlement releases Activision Blizzard from state claims around the same issues, this is expected to be addressed during the hearing.
Following the DFEH's own objections, the EEOC accused the department of ethics violations in its lawsuit against Activision Blizzard due to two of its leading lawyers previously working with the EEOC and specifically investigating the publisher over claims of discrimination.
Activision Blizzard attempted to use this as a way to pause the original DFEH lawsuit.