California prepping objection to Activision Blizzard-EEOC settlement
Department of Fair Employment and Housing says $18 million agreement to resolve discrimination claims would hurt its own court case as well as publisher's employees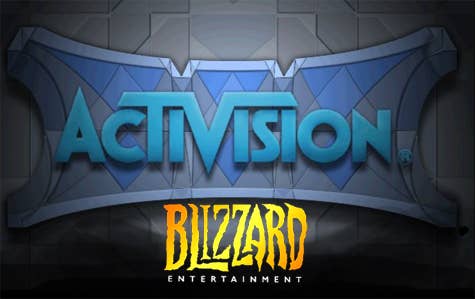 The California Department of Fair Employment and Housing is objecting to a proposed settlement between Activision Blizzard and the Equal Employment Opportunity Commission, according to Axios' Stephen Totilo.
Totilo posted scans of a DFEH filing in the Activision Blizzard-EEOC court case that raised objections to the pair's agreement last week to resolve charges of discrimination. The EEOC filed suit after an investigation found that Activision Blizzard employees were discriminated against for becoming pregnant or sexually harassed, and that the company retaliated against and even fired those who complained about such treatment.
The proposed settlement calls for Activision Blizzard to set up an $18 million fund for eligible claimants, with any unclaimed money split between charities advancing women in gaming and Activision Blizzard's own internal diversity, inclusion and equity efforts.
The DFEH says the settlement would involve employees releasing Activision Blizzard from claims under California state law even though the EEOC has no standing to prosecute those violations, and also said the deal's design would undermine its own lawsuit against the publisher, which it filed in July.
"DFEH's pending enforcement action against [Activision Blizzard] will be harmed by uninformed waivers that the proposed decree makes conditional for victims to obtain relief," the state agency said.
"The proposed consent decree also contains provisions sanctioning the effective destruction and/or tampering of evidence critical to the DFEH's case, such as personnel files and other documents referencing sexual harassment, retaliation and discrimination."
This would not be the first time the DFEH has taken aim at a game publisher settling discrimination claims.
In January of 2020, the DFEH opposed a $10 million preliminary settlement in a class-action suit brought against Riot Games, saying the women who brought the case could be entitled to something closer to $400 million.
Riot and the DFEH continue to clash, with the agency accusing the game maker of dragging its heels in complying with court orders to produce documents.
An Activision Blizzard representative responded to the filing, saying, "We are committed to making Activision Blizzard the most welcoming, inclusive, and safe workplace possible. Our agreement with the EEOC reflects that commitment to significant improvements and transparency, as well as making immediate compensation available to eligible employees who choose to participate. Activision Blizzard is ensuring a workplace free from discrimination, harassment, or unequal treatment of any kind."