John Smedley reveals new studio Pixelmage Games
"Honestly being a publisher is highly overrated these days," the former Sony Online exec tells GI.biz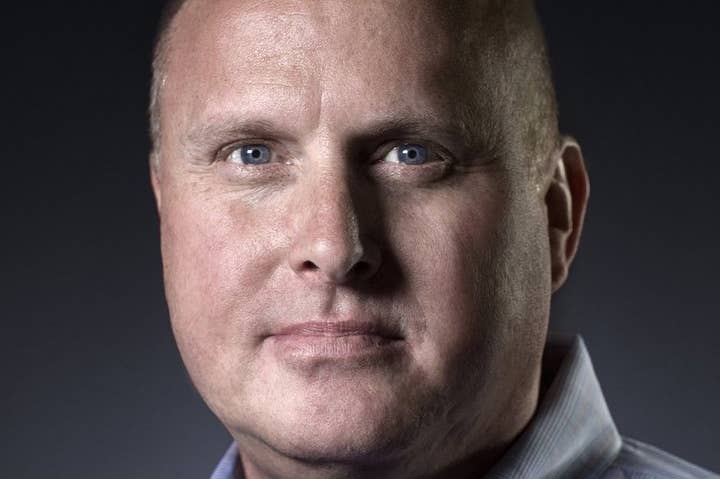 In August of last year it was revealed that John Smedley left Daybreak to head up a new firm, but at the time no further information was provided. We now know that Smedley has founded a new independent studio, Pixelmage Games, and has launched a Kickstarter for the company's first game, a 2D pixel art action RPG called Hero's Song.
Smedley has assembled a team comprised of several Sony Online Entertainment veterans, including Bill Trost, lead designer and co-creator of the EverQuest franchise, and for Hero's Song he's also signed Patrick Rothfuss, a New York Times #1 Best-Selling Author of The Name of The Wind.
"When John approached me to join the project, I knew this was going to be an opportunity to bring my experience with telling stories to gamers in a really unique way and work with some fun people," said Rothfuss. "I've never done Worldbuilding as part of a team before, and it's a lot more fun than I'd anticipated. I'm excited to be able to show people what we've come up with."
The team of 13 is expected to grow as production ramps up in the coming months, and in fact, Pixelmage intends to finish and release Hero's Song this October. The company has raised $1 million in funding from private investors and is seeking another $800,000 via Kickstarter.
If Kickstarter fails, however, Smedley told GamesIndustry.biz that they intend to complete the game, regardless. For Pixelmage, Kickstarter is just as much about building a community as it is raising funds. "We have commitments for more [funding] if it's neccessary. We came to Kickstarter because we felt that there are a lot of players out there who very much care about gameplay and are looking for the kind of immersive experience we're making. We feel that building a community of people who want to come along for the ride as we build this first game and who want to see us succeed is a great way to get our game funded as opposed to going to a publisher. That may be the traditional route, but honestly being a publisher is highly overrated these days. A lot of the big success stories are coming out of the smaller indie companies," noted Smedley.
"I think F2P is a great business model, but I spent too much time on monetization and I've just grown tired of it over time... I want the only thing our players to think about being our gameplay"
For Smedley, the change of pace from the AAA space must be refreshing. Striking out on his own to form a new studio was something he felt compelled to do.
"I'm excited beyond belief about starting a company. I absolutely loved my time at SOE / Daybreak, but I have games I want to make and I'm feeling that sense of urgency to do it on my own. I'm also excited to be working with some insanely talented people who are veterans in the industry in their own right," he said.
Looking back at the AAA space he's left behind, he added, "Making AAA games is a lot of fun. The budgets and the risk really get up there, but it's a part of building really successful franchises. In my heart, I'm a game maker first and foremost, so getting to be creative in the way I want outweighs the need to spend a ton of money. I've always had a deep fascination with AI and I want to make a game where you feel like you're exploring a real world that actually exists. I can do that easily with the way we've chosen to build the game."
Hero's Song is an open world roguelike title that can be played either in singleplayer or multiplayer mode, and while the studio name and its staff's experience heavily leans on the RPG genre, Pixelmage isn't necessarily going to be all RPGs all the time.
"[We're] going to be crafting one very high quality game at a time, very much the way we saw Pixar make movies. In fact, they are really our idols in terms of how we want to make our games. Our first game is an action RPG roguelike game, but we aren't tied to any particular genre. It's creating high quality, seriously deep games in a beautiful 2D pixelart style that gets us excited and what we're focused on," Smedley commented.
Ironically, with consoles and PCs as powerful as ever these days, simple 2D graphics have had a renaissance of sorts among indies. Building in 2D also happens to have a big economic benefit for a studio. "2D makes art production remarkably faster which means we're able to iterate on our game a lot more and add a lot more polish," Smedley remarked. "We want Hero's Song to be an insanely deep game, and 2D allows us to add a lot more breadth of content to the game. I do believe 2D is having a real renaissance and it's a great thing to see."
While Smedley had a big focus on free-to-play while he was president of Sony Online, interestingly with Pixelmage he's staying far away from the business model. In some ways, free-to-play becomes too much about monetization and less about building a quality game; he didn't want that to detract from Hero's Song.
"We made a choice early on that we weren't going to be free-to-play or have any microtransactions whatsoever. I think F2P is a great business model, but I spent too much time on monetization and I've just grown tired of it over time. I felt like our intentions were always good, but after a while it's a bummer when that's one of the main topics of discussion. I want the only thing our players to think about being our gameplay," he explained.