Jetpack Joyride passes 25m iOS downloads, heads to Facebook
Halfbrick aims to achieve similar success on the top social network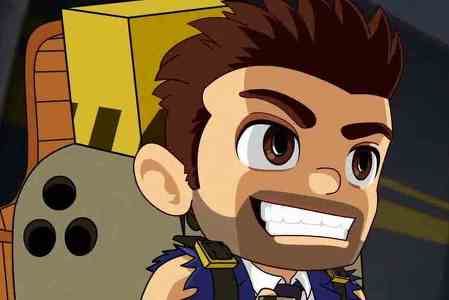 Australia's Halfbrick announced today that its popular iOS game Jetpack Joyride has now seen more than 25 million downloads, and the company has just launched the title on Facebook, where it's currently in beta.
The new Facebook version will allow players to compete with friends on the social network and players will also be able to save in-game screenshots directly to their Facebook pages.
"With Jetpack Joyride's success on the iOS platform, it only made sense for us to bring Barry and his mischievousness to the entire Facebook community," said Phil Larsen, chief marketing officer at Halfbrick. "The active and casual nature of Facebook gaming allows us to do even more with the beloved franchise and focus on the game's addictive competitive elements and endless replay ability."
GamesIndustry International recently spoke with Larsen about the evolving mobile and social marketplace. Larsen believes that paying for mobile games isn't dead. "We made more money on paid than we ever have; it's just that free is growing alongside it," he said. Check out the full interview for much more insight.