Jenova Chen: next game should reach "mass audience"
Journey creator and Thatgamecompany boss wants Pixar numbers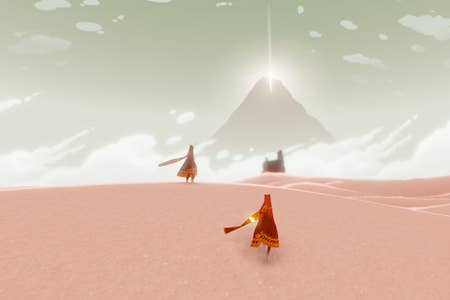 Thatgamecompany's Jenova Chen is looking to grow his audience hugely with his next game, which he says he would like to see reach a "mass audience".
Speaking to Wired, Chen spoke briefly about how much he'd valued the support offered by Sony during the three game deal which gave rise to flOw, Flower and Journey, but was looking forward to true indie development.
"By raising the money ourselves, we have the control to do what we want," Chen told the magazine. He also revealed that he was keen to fine-tune every step of the experience, from downloading to play mechanics, because: "I'm a game designer, so I care about the whole experience."
The success of Journey, which rapidly became the PSN's fastest downloaded title in its history, secured $5.5 million in funding from Benchmark Capital, allowing the developer to fly Sony's nest and achieve full autonomy.
However, the studio has also lost a number of key staff recently, including co-founder Kelee Santiago, 'producer extraordinaire' Robin Hunicke and senior producers Chris Bell and John Nesky.